Mom POV Review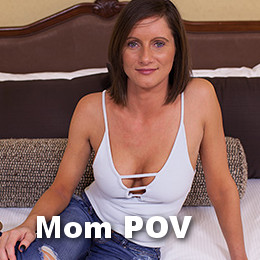 Mom POV is exactly what their name implies. Sexy amateur MILFs getting fucked by a guy wielding a big dick and a medium sized camera! The moms featured in the members area of this site are hot amateur first-timers, or almost first-timers. You're generally not going to find these cougars on other sites and all of the content is exclusive. Scenes follow a certain format, interview followed by hardcore POV sex with the camera guy. He's actually very good with handling the camera even while he's getting a wild blowjob or fucking the hell out of a girl's ass. Kudos!
The Women
The MILF's on Mom POV look amazing for their ages. The ladies ages range between 31 and 57 weighted more towards 36 years of glorious age. These moms come from all walks of life and almost every single one is the type of MILF that men half their age would give a limb to be able to fuck. These beautiful housewives are often flown in from across the country just to do their first porn shoots with Mom POV. In their initial interview they often seem a bit nervous, which only adds to the reality of the situation: it's their first time baring it all and having sex for money on camera! You'll see quite a bit of naturally large breasts but the majority have perfectly shaped fake tits. What's your poison?
The Action
A wonderful thing about MILFs is they've been around the block and are quite willing to try anything sexually. Generally a POV shoot is just a guy who says a few words, grabs a video camera and proceeds to fuck the model. At Mom POV every exclusive scene starts out with an in-depth interview of the girl regarding her life and sexual background. You'd be amazed at how random these moms are! Some are still married, many have kids, but almost all of them have smoking hot bodies and are totally down to fuck in any way the camera guy wishes. The sexy MILF's at Mom POV are seen on their knees giving proper blowjobs, bent over beds getting railed in their pussy or ass and taking loads on their face or absorbing and expelling hot creampies. Each scene brings with it a sense of fresh adventure and you never know what's going to happen between the interview and the money-shot.
Content Included
Mom POV currently updates around once a week, sometimes they add the new episode sooner. All of their content is exclusive. There are about 290 are full movies, all of them totally exclusive.
Just to give you an example of a movie, I'll tell you about Gabriela, a beautiful 40 year old stay-at-home mom. She has just ended a 12 year relationship and has decided to celebrate by coming to Mom POV to shoot her first porno film. She ends up giving a masterful blowjob to our humble cameraman and getting her tight pussy ripped apart again since it's been over 6 months since she's had a dick inside her. The tits on her are amazing.
Video Specifications
The full movies are available in 720P HD for both watching online and downloading, and they look nice. You can choose between different bitrates, and there is also a lower resolution option.
Photo Specifications
Currently there are no photo sets on this website.
Bonus Content Included
The bonus content is only available if you get the VIP upgrade ($14.99).
There are 80 bonus videos in a dedicated section of the site. These videos feature different situations, shooting locations and shoot styles while still keeping with the exclusively shot POV scenes. Sometimes they are outdoors, sometimes they're just in different situations and more interesting places than a hotel room. While it's a nice change of pace, it's nothing to get overly excited about.
There are also about 50 backstage videos, which are pretty nice if you want to know some of these gals a little better.
And finally, there are also 20 videos of their 'Resident MILF'.
Usability
All premium member's area content is set in an easy-to-operate, super fast tube style display. This display style allows you to feast your eyes wide on the sexual menu, and easily find what you're looking for.
Possible Concerns
This site lacks an advanced search feature. There is also condom use for the fucking, which I know some of you guys don't like. The bonus videos are only available if you pay for the VIP upgrade. If you want to read another review, we've linked one here from x3guide.
Conclusion
Mom POV is a treasure trove for purveyors of fine MILF first timer porn. There are enough high quality videos to get lost on this site for quite some time. It's not easy finding and shooting stunning MILFs, but Mom POV pulls it off with flying colors. You're not going to find hotter and more willing to fuck moms anytime soon. There are no cross-sales or even upsells in the members area. Mom POV is a clean site, with immaculate women and a price that is impossible to ignore. Swing by MOM POV for a taste of what's inside. You won't be disappointed.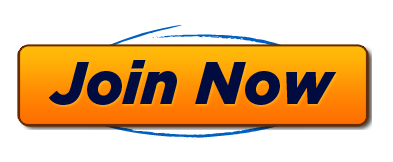 Mom POV User Reviews and Comments