Tainster Review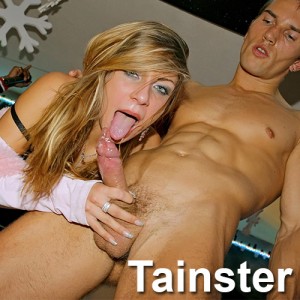 Tainster is a huge network pass that brings Internet users over 17+ different sites combined into one easy to use membership pass. Using this single membership pass, you can enjoy all different types of porn videos without having to join multiple porn sites. The Tainster network is known for its hot collection of hardcore, lesbian, masturbation, pissing and other fetish porn videos all combined into the mix. This site isn't your average porn site, it's fetish based and extremely kinky, so be aware, it might be a little too strong for you if you have a weak stomach. For the rest of you, rock on and enjoy reading and watching my Tainster review below to fully understand what you're getting when you join this membership pass today. I personally go into detail so you can learn all about this site before you join it.
Tainster Video Review
Video Not Playing? Click Here To Download It!
The Women
The women you're going to see at Tainster vary significantly. You're going to see so many different lovely girls here from the ages of 18 to 30+ years old. The women here are hard to describe because you don't always get the same type of girl from scene to scene. Some are older, some are younger, some have big tits, some have small tits, some have bigger asses, some smaller, some girls may have a tattoo, others don't, some have hair on their pussies, some don't. The point being, there's such a mixture of girls, they cannot all be described here.
These women all seem to have something in common though – they're all hot and on the fitter side of things. You're going to see a nice mix of race / ethnicity. Black, white, Asian and Latina can be found in these scenes. There wasn't really a filter for race, so I'm not 100% sure on these facts.
All their hair, makeup, clothing and all that look stellar on these women. They look like they're dressed to be pornstars, which is good because that way nobody looks sloppy in these scenes (unless they're intended that way). Bottom line, these women look great but their appearance is only as predictable as their hotness, the rest is left up to the theme of the scene they're shooting for.
The Action
The action you're going to see inside Tainster is plentiful. You're going to see everything from hardcore, masturbation, lesbian, anal, pissing, fetishes, massage, clothed sex, food play, parties, orgies and drunken sex too. The porn found at Tainster is pretty crazy and you're going to find yourself enjoying it quite a bit if you're open minded to various types of porn.
Hardcore sex is often rough and includes different elements of sex and fetish play. You may be seeing regular sex in one scene. Another scene might show pissing, anal, fetish / bondage play, group sex or whatever the flavor of the day has in store for you. Lots of sex, lots of situations, lots of angles.
There's plenty of lesbian sex scenes too which also fall under the same sort of types like hardcore sex does. You're going to see lots of kinky sex even when it comes to lesbian sex. Pissing, fetishes, pussy eating, kissing, orgasms, toy play and more. There's plenty of lesbian sex at Tainster for you to enjoy.
So if you're into anything and everything kinky, there's probably something in Tainster for you to enjoy when you become a member of this porn site. Shooting locations vary like crazy too. You're going to see house type settings like bathrooms, bedrooms, living rooms. You're going to see club locations, gloryhole setups, dungeons, poolside and other outdoor locations. There probably a lot more locations than I'm letting there on to be in this review.
Content Included
The member's area of Tainster currently includes 5440+ full length porn videos and over 5440+ photo galleries as well. Updates are happening between 1-2 times per day to bring you new and exciting content.
Video Specifications
The videos at Tainster come to you in 1920×1080 resolution, or 1080p high definition quality. The videos can be streamed or downloaded to your computer or mobile device in MP4 format. You can enjoy them however you wish.
Photo Specifications
The photos come to you in high resolution 4000×2667 quality. You will enjoy having these photos available through the browser, slideshow or ZIP file download. It's nice you can enjoy these photos as you see fit.
Bonus Content Included
The bonus content inside Tainster comes from various porn sites. You can enjoy these bonus videos inside the member's area, however they're not from the same company, so while it's nice they're included, I'm not going to give them too much credit for these (because they try to sell you access to additional sites).
Possible Concerns
There are prechecked cross sales on the join page at Tainster. Deselect any of these extra offers before you join the site to save money.
Conclusion
Tainster is a very full, exciting membership pass bringing you content from over 17+ sites for the price of one. You get access to over 5440+ videos and photo galleries instantly when you join today featuring all kinds of content from hardcore to lesbian sex, plus tons of fetish and unique content you won't see on "normal" porn sites. This site is kinky, rough and satisfying to click through. Videos are in 1080p HD quality, brings you good playback options and a ton of sites included which combined bring you one hell of a membership pass. I definitely recommend you check out Tainster today if you're looking for a porn site that pushes the boundaries of what hardcore porn sites should offer. Join Tainster Now!
Tainster Sample Video
At this point, there are no sample videos for you to check out.
Tainster Sample Photos
Tainster Screenshots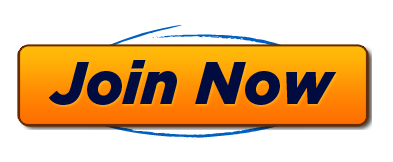 Tainster User Reviews and Comments