21 Sextury Review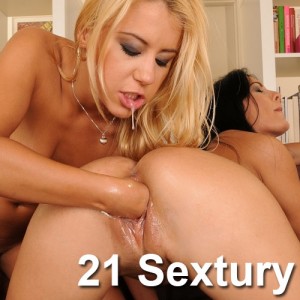 21 Sextury is one of the bigger networks out there that are kind of in the same category as big name sites like Brazzers and Reality Kings. 21 Sextury has been around for a very long time and offers users a chance to enjoy some great and well produced porn videos featuring hardcore, lesbian, solo masturbation, teen and anal to name a few of the niches their collection of 21 network sites includes (hence the name 21 Sextury). We thought we'd put the site to the test and share with you our experience in doing so. We've compiled information to support our opinion of the site below. Read or watch the 21 Sextury review below and determine for yourself if it's worth purchasing a membership pass to this site.
21 Sextury Video Review
 Video Not Playing? Click Here To Download It!
The Women
The women you're going to find at 21 Sextury vary significantly. This isn't a cop out in explaining to you who they are, it's really that diverse. You'll load up the member's area of 21 Sextury and find yourself browsing several different types of scenes and different types of women within each scene.
For example, some sites within the 21 Sextury network include young women aged 18 (aka teens). Other women are categorized as MILFs and ages range beyond 30 years old. Their tits size ranges too. Some girls have nice small perky tits, some have big hanging tits. Some girls have plastic surgery, while others are completely natural. Every girl I've seen in the scenes within this network pass have a very nicely shaped bubble butt. From a very sporadic search, I couldn't determine if any girls had tattoos. I would say the majority don't, if there are any there at all that do. Some girls are shaven, some have a little patch of pussy hair.
With respect to race, you're going to see a mixture of white, black, Indian, Asian and Latina babes combined in the member's area, throughout the mixture of sites.
What these women all have in common is they're all hand picked and beautiful. I don't see any BBW. There also aren't any unattractive women (from my perspective) found inside the member's area either. I think they've done a decent job finding the hottest babes to use in their scenes. All their hair, makeup and clothing is on point and looks great on them. You'll be pleased with their appearances regardless of their key features.
The Action
You're going to find a mixture of action within the member's area of 21 Sextury as it's an all inclusive membership pass. You'll find there to be a little bit of everything to suit your taste buds. Whether you're into lesbian, hardcore, masturbation – or other things like fetish play, BDSM, anal, blowjobs, double penetration, cumshots, interracial and more, you're going to find yourself to be well taken care of. This site brings you a plethora of mixed content, properly divided by each network site to bring you the ultimate membership pass.
A scene example comes from Pix And Video called Can I Use Your Bathroom, Neighbor, which is included with this membership pass. A wandering neighbor asks the homeowner if she can use his room to change quickly and have a shower. She strips her cute clothing off, followed by lingerie and leather strapped shoes to become fully naked. She walks into the shower and you can see her covering her body with warm water as she washes herself clean. Closeup shots on her pussy and tits show just how tight, hot and amazing she is overall. Her brown hair, puffy nipples and shaven pussy are among my favorite things about her. Within minutes the male owner of the house comes by and watches her in the shower. The two exchange glances and before you know it, he's kissing her body while drying her off. I bet you can guess what happens next. He lays her down and begins eating her out, followed by some reciprocal blowjob action. Lily G looks great with a cock in her mouth. They end up fucking and her taking a HUGE load of cum on her cute face. I don't want to ruin the entire scene for you, so you should check it out once you join the site.
Scenes at 21 Sextury seem to be shot in a number of locations. You'll find scenes shot outdoors, in the office, in various locations of premium quality houses, libraries, out by the water and more. They seem to keep things very fresh by always having different shooting locations. It keeps the content interesting and never boring. It also helps that certain sites within the 21 Sextury network are geared towards different scene shooting locations too. With 21 sites combined, you're bound to find even more great shooting locations.
Content Included
Inside the member's area of 21 Sextury, you'll find there are just over 12,240 scenes from over 3092 models. There are equal number of photo galleries, so you'll be enjoying over 12,240 photo galleries on the house. Updates at 21 Sextury come to your membership pass on a daily basis. That's one full length production every single day you login to the member's area. This is a great thing.
Video Specifications
The videos inside 21 Sextury come to you in blazing 1920×1080 resolution. This means you're getting scenes in 1080p high definition quality. You can watch videos inside 21 Sextury using the streaming options or you can download them to your computer in MP4 format and save it to your mobile device too.
Photo Specifications
21 Sextury brings you matching photo sets alongside each video. You are going to enjoy photos in 3000×2000 resolution. You can save these photos to your computer in ZIP file format for easy download.
Bonus Content Included
There are bonus videos included with the 21 Sextury pass, however you also get 21 network sites that make this membership pass what it is. Yes, there are 21 different sites that make up the content in this pass and some extras included for free. Check the side bar for a list of 21 sites that are included with 21 Sextury today.
Possible Concerns
The membership pass 21 Sextury is composed of 21 network sites. Some of these network sites aren't updating anymore, but a lot of them still are, which means you're still getting 1 brand new update every single day. This probably isn't a big deal for most people.
There's only one type file available for video download, MP4 format. You won't be getting any other types anytime soon. MP4 is the way scenes are being delivered most commonly in the porn industry anyway.
There may be a prechecked cross sale on the join page. If you see any prechecked boxes on the join page, make sure you untick them to save yourself some money. Prechecked boxes are there to upsell you on additional membership passes while you're trying to just join 21 Sextury.
Conclusion
21 Sextury has proven itself to be a worthy contender against many of the big box porn sites out there with its incredible selection of 12,240+ multi-niche porn videos available from 21 different sites combined into one. If you're looking for a porn site that brings you several different types of porn videos into one pass, this might be exactly what you're looking for. I'm particularly impressed with the regular daily updates, the incredible experience inside the pass, the playback options, HD video quality and the network sites that make up the 21 Sextury network as you see it today. I highly recommend you check it out. Join 21 Sextury Now!
21 Sextury Sample Video
21 Sextury Sample Photos
21 Sextury Screenshots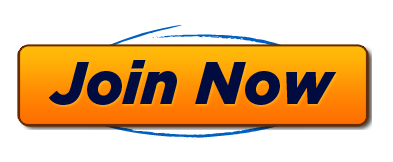 21 Sextury User Reviews and Comments