Cosmid.net Review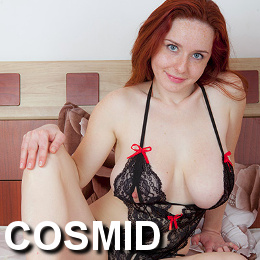 Cosmid.net is one of those rare gems that you come across with a unique angle on how nudity should be presented on the internet. The girls are shot in their natural habitat, if you will. No make-up artists, no wardrobe, untouched pictures and just pure candid porn. I'd call it amateur style but there is the gamut of girls in this enormous member's area. There are pornstars, there are 18+ teenage first timers, there are MILFs, and everything in between. A key feature to point out is that all of the exclusive films are are raw. Some may take this word with a grain of salt, but do not. If the girl says something silly, goofs, gets caught with some pictures and her eyes were closed; Cosmid doesn't care. They are going to post it all. That is what RAW is. Pure, unadulterated, uncut photos and videos of normal girls, in normal situations, on normal sets, all natural and uncensored. Epic idea for a niche and Cosmid has already perfected their own niche! The range of these girls is unbelievable. The average age, I'd estimate at about 25 years of age. This is a very unique site with very unique content shot from porn producers on all four corners of the globe.
Cosmid.net Member Area Video Preview
Video Not Playing? Click Here To Download It!
The Women
Cosmid is as diverse as it gets in terms of the girl's body styles and looks. You will find girls who are pierced, have crazy hair colors, some look like they've have kids, but most look like the average girl next door. Yes! A true girl next door. There are plenty of stunners, but more than likely you will see girls that are not professional adult models. You will find Cosmid packed with that pretty cashier you have seen in the store, or the waitress from the restaurant you frequent. These primarily-amateur girls will stun you with their diversity and candor. Most of the models are caucausian with an average age of 24-25 years.
The Action

Cosmid is a perfect balance of high quality photo sets and videos. The videos are so raw and so candid that you will find situations such as the female videographer asking some questions to make the model more at ease and the video more interesting as the girl strips. Many of the videos have amateur girls next door, and a few porn stars—simply one on one with the camera, chatting to viewers while she lays out her scenario (or just generally flirts). While she is giving great eye contact with the viewer and chatting, one thing leads to another. The girl next door is stripping down to either show her topless boobs, or a full body nude. It almost feels like a private webcam show in a way. It is certainly a different approach to porn, and it is something to be enamoured by.
Content Included

There is so much content inside of Cosmid, it is hard to explain it all. Over 1700 photo sets, and about the same number of videos. This site takes photos just as seriously as videos, if not more. I have seen content dated back from 2009 (surely there is older content, but by far the most of the pictures and videos were very recent). The updates are daily, sometimes with multiple updated per day. You are able to stream or download all videos in a multitude of formats. Photo galleries are downloadable via .ZIPs.
Photo Specifications
The photo sets which range from 56-100+ photos per gallery are downloaded via .zip file. The photos look to be downloading at top-quality dimensions of 2000×3000 pixels. They look crisp on my 2560×1400, 27 inch monitor.
Video Specifications

You have the ability to stream in three quality options. The highest one is still SD despite the name, although high bitrate. You'll need Flash installed to play the videos on the website.
You also get the option to download the videos in a myriad of formats such as iOS compatible, mp4, wmv, and mp4 HD. HD downloads are 1080P Full HD lately, before that, 720P HD. They are nice quality. Some could be sharper, but there are no reason to complain, this site is still amongst the nice quality ones.
Bonus Content Included

At this time, there is no bonus content included.
Possible Concerns
This is a very big site, but the search options are limited. You can sort the updates by date and rating, and the models by various criteria. There are some keywords that you can click, but no real search page.
The other concern is that the site is not properly optimized for mobile phones. It's ok on iPhones, but I don't recommend it on others. Better use a desktop or laptop PC.
If you want to read another independent opinion, check out the recent review of Cosmid.net on x3guide.
Conclusion

Cosmid is a rare find. Not too many adult industry producers put much time into thinking outside the box and delivering actual girl next door style, candid, raw and uncensored material. The member's area helps you navigate this vast trove of high quality adult eroticism easily and the updates are like clockwork. You really could not go wrong to want to join this most unique of solo girl's truly unbridled. Have a look at their site and you will see exactly what I am talking about. If you're looking for real girl next door content, a membership to Cosmid is one you will most certainly not regret. Especially if you are a photo collector!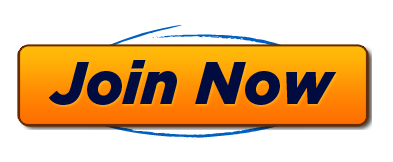 Cosmid.net User Reviews and Comments