Black Is Better Review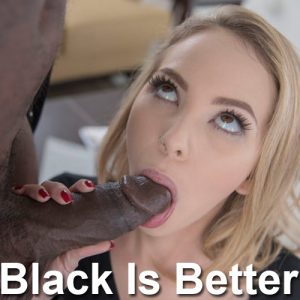 Black Is Better is a black and interracial porn site that shows beautiful white girls getting destroyed by big black cock (BBC). If you're turned on by watching the hottest white babes getting black dick all up inside them, chances are this site will pique your interest. Black Is Better is a newer porn site, highly updated and comes with videos in high definition quality. The video streams are good quality and load fast and the site is very easy to use. The site comes to you with a total of 5 sites in the Babes Network to give you more value for when you join. I think you should definitely at a minimum read the Black Is Better review written and done in video format below if you're interested in learning all you can about this porn site before joining.
Black Is Better Video Review
Video Not Playing? Click Here To Download It!
The Women
The women you're going to see at Black Is Better are very hot looking white girls aged 18-30. These white girls are so hot for black dick it's not even funny. These girls are very hot and sexy. You're going to find them to be super into sucking black dick because they're certainly down for BBC.
The women here are pornstar grade. You'll notice they have very good looking bodies. They are all super fit, attractive younger pornstars with nice tits and nice asses. They seem to have a good handle on their bodies, their grooming, makeup and clothing choices.
The white girls at Black Is Better seem to have a little variance in their looks that give them personality but keep them true to the pornstar look for sure. They vary in tit size, ass size, height, whether or not they have tattoos, whether or not they have a little bit of pussy hair and different clothing. Bottom line is, these girls look like they belong on this site and you'll probably find each of them attractive.
The Action
The action you're going to find at Black Is Better is masturbation and hardcore sex. Every scene shows a hot white girl getting fucked by a black dude though, so you can definitely count on that. I enjoyed watching these scenes because you can tell these white girls are definitely down for the BBC.
Sex scenes at Black Is Better shows beautiful white girls masturbating, sucking and slurping big black cock, having their pussies eaten and getting fucked. They love how long and hard these guys can make themselves and enjoy having their pussies packed tight with meaty cock. The cumshot in the end is what we all like to see and enjoy, so you can expect some cum hungry babes taking black loads in these interracial sex videos.
The scene shooting locations vary, but are mainly shot in household scenarios. I think you're going to be very happy that they switch the scenes up so it's not always done in the same exact location. It would be nice to see some outdoor or poolside scenes for example.
Content Included
The member's area of Black Is Better currently contains over 26+ full length videos at the time of this review, along with 26+ photo sets as well. You can expect new scenes added 2 times per month to this membership pass, keeping it updated.
Video Specifications
The videos at Black Is Better currently are shot in 1280×720 resolution, or 720p high definition for short. This is a good level of quality however it could be better as the industry standard is 1080p high definition right now (will become 4k resolution eventually). The videos can only be streamed through the browser and not downloaded.
Photo Specifications
Photos at Black Is Better come to you in 798×532 resolution. This isn't the best quality but they at least have a good slideshow option and ZIP file download to save all the images to your computer. Simply browsing them through the browser works just fine.
Bonus Content Included
The member's area of Black Is Better currently contains over 5+ network sites from the Babes Network membership. You can actually see a list of the included sites on the right hand side of this review for your convenience.
Possible Concerns
The site is brand new so the video count is low, but growing steadily.
The videos are only in 720p high definition quality, it should be in a minimum of 1080p.
The videos cannot be downloaded.
The site has prechecked cross sales which you'll have to deselect any options you do not wish to be a part of.
Conclusion
Black Is Better is definitely a great interracial porn site with good quality hardcore videos you can enjoy from your computer or mobile device. The site is updated, brand new, has good playback options and features some of the hottest videos of white girls taking big black cock in HD quality. With the exception of a few cons listed on this review, I would have to say that joining Black Is Better is a good idea provided they keep updating the way they have been. Enjoy. Join Black Is Better Now!
Black Is Better Sample Video
Currently, no sample videos are available for Black Is Better at this time.
Black Is Better Sample Photos
Black Is Better Screenshots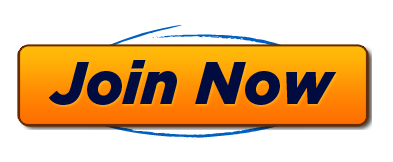 Black Is Better User Reviews and Comments