All Japanese Pass Review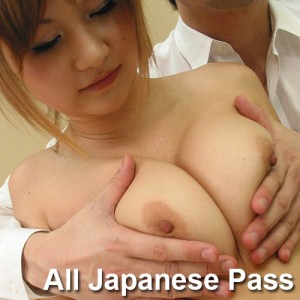 All Japanese Pass is a porn membership pass that brings you a huge collection of Japanese porn videos all in one membership pass. This pass specifically brings you masturbation, hardcore and lesbian sex scenes all in one membership pass. This ensures that you join this porn site and gain access to a huge collection of only Japanese porn, exactly what you came here to see. With over 35,424+ full length porn videos included and thousands of photo galleries as well, you are going to enjoy your time here browsing through over 24+ sites included in this big network pass featuring only Japanese women in porn videos. Read or watch my All Japanese Pass review today to fully understand what you're getting when you join this site.
All Japanese Pass Video Review
Video Not Playing? Click Here To Download It!
The Women
The women at All Japanese Pass are authentic Japanese women. There's no doubt about that. You're getting a membership pass that specializes only in Japanese porn, so you're getting that. There are no other Asian type girls besides those that originate from Japan in this porn pass. You're going to realize that most girls here are between the ages of 18-30 it looks like. There are teens and there are mature women here too, but being as Japanese woman look so young, it's hard to tell just how old these Asian babes actually are. I think you will find them looking like 30 year olds, but whether they're actually in their 40s is beyond me. The model information section was no help, so you'll have to take these babes for face value.
Since access to All Japanese Pass brings you so many Japanese sites combined into one, it's hard to summarize all these Asian women in just a few sentences. Some women are younger, some older, some have nice thick asses, some are small, most women are petite in size, but some have a little meat on them. Most of these Japanese women seem to have hairy pussies, however there are a few that are trimmed or bare. It was hard going through all the content since there's so much to enjoy, but I haven't found any tattoos or obese women in these scenes.
The things these Japanese women all had in common were that they are originate from Japan, these women are all good looking (haven't found a bad looking one yet), they seem like they're enjoying themselves during these scenes, no women are overweight, no women seem to have tattoos and all of them seem to be very presentable in all the scenes. Makeup and hair are always done right, clothes are always looking fitted and are sexy.
The Action
The action you're going to enjoy at All Japanese Pass is sometimes pixelated or blurred out, but there many scenes that don't have that restriction. My guess is the scenes shot in Japan block out visuals of genitalia while scenes shot in other countries of these Japanese babes allow everything to be recorded.
You're going to see Japanese girls masturbating, having sex and engaging in lesbian sex too in these scenes provided.
The masturbation scenes show these beautiful women using their fingers, high powered sex toys and dildos to achieve an orgasm. Scenes show them playing with their tits, rubbing their bodies and then their clit until they really start to go at it. Watching an Asian / Japanese woman masturbating is hot, especially when they moan like they're being hurt. These girls look incredible stroking their pussies to the camera.
The hardcore sex scenes are a little dry sometimes, but nonetheless, they are still very enjoyable to watch. Let's face it, sometimes these Asian guys aren't very creative in the bedroom. So often times, you'll see these guys slow pounding or slow fingering their woman to what looks like an orgasm. I think these guys can do a lot better fucking these beautiful Japanese women. My advice is to focus on the hot Asian pussy in front of you and forget what the guy is doing.
The girl on girl lesbian sex scenes show Asian women enjoying each other in a variety of ways. Whether it's sensual kissing, finger fucking, clit playing, pussy eating or watching them have gentle orgasms, you'll probably enjoy watching these babes get down and dirty with each other. Having Asian lesbian sex with your pass to All Japanese Pass is definitely icing on the cake.
So, as you can see All Japanese Pass is packed chalk full of various Asian sex scenes and will keep you very busy and happy with a nice selection of Japanese porn that you can rely on.
Content Included
The member's area of All Japanese Pass is full of great content. So far, this membership pass has over 35,424+ full length porn videos that you can enjoy having membership access to immediately. Each scene has screen caps to browse photos of, there are also 6,384+ photo galleries included that bring you actual still shot photos taken on their own. Updates for videos seem to happen 20+ times per day, while photo galleries are updated totally random.
Video Specifications
The videos included at All Japanese Pass come to you in 720p or 1280×720 resolution. This ensures you're going to watch and enjoy the Japanese content in high definition quality. Keep in mind, the streaming version of each video is in lower resolution. You can download videos in MP4 format to your hard drive in the best of qualities, which I highly recommend you do.
Photo Specifications
Photo sets are shot in high resolution, specifically upwards of 2784×1856. There are video caps included too which are shot in significantly lesser resolution. ZIP files are included so you can download all the pictures at once in each set. You can also browse the photos through your browser or through the slideshow option also included.
Bonus Content Included
Bonus site content is included! Those that join All Japanese Pass today will gain access to over 24+ full network sites included free of charge. These sites are what make the site what it is today. A full list of included sites are found on the right hand sidebar of this review page.
Possible Concerns
So far I haven't found any 1080p HD or 4k UHD videos yet. It would be nice if Japanese porn videos were shot and brought to use in this new level of video quality. The 720p HD that is included is pretty good looking but these Japanese women would look better in premium UHD / HD quality.
The photo galleries at All Japanese Pass don't seem to update as frequently as the videos on the site do.
Conclusion
All Japanese Pass is definitely one of the best Asian porn networks you can join and have access to. With a huge collection of over 35,242+ full length porn videos and 6,384+ photo galleries included, updating about 20 times per day, you can't go wrong joining this membership pass today. The site has good video playback options, 720p HD quality and a host of network sites that combined their efforts together to make up this membership pass you see before you today. I totally think you should check out All Japanese Pass today if you're looking for a membership pass that brings you so many videos featuring hot Japan porn. Join All Japanese Pass Now!
All Japanese Pass Sample Video
At this time, there are no trailer / video samples. Please visit All Japanese Pass Now.
All Japanese Pass Sample Photos
All Japanese Pass Screenshots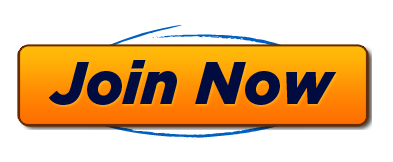 All Japanese Pass User Reviews and Comments