Evil Angel Review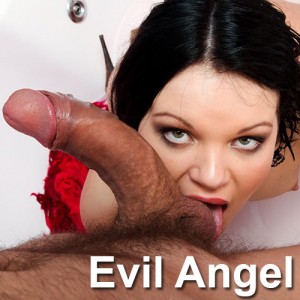 Evil Angel is a hardcore porn site that is built around various directors and their porn videos. Evil Angel brings you dozens of great directors who capture porn in their own unique ways and submit their work to the website. This is why Evil Angel is full of great, diverse and unique hardcore action – it's built around the directors who made it possible. With your experience at Evil Angel, you will find yourself browsing over 10,332+ full length videos and 6,300+ photo galleries from several of their best and famous directors like Christoph Clark, Jonni Darkko, Nacho Vidal, Lexington Steele and Socco Siffredi to name a few of them. Read or watch my or another Evil Angel review below to get a full and complete understanding of what you're getting when you join this membership pass today.
Evil Angel Video Review
Video Not Playing? Click Here To Download It!
The Women
The women at Evil Angel are beautiful, gorgeous and "perfect" pornstars. There are over 1,030+ pornstars found in the scenes from Evil Angel that you can enjoy within the scenes here. By the term perfect pornstars, I mean these women are pros and are mostly good looking, in my opinion of course. There is such a diverse selection of female pornstars from this huge selection of director videos brought to you by Evil Angel. No two pornstars are exactly the same, but they are very much well dressed, have good make up, good wardrobe selections and have a beautiful overall appearance.
You're going to find minor differences and bigger differences between the women at Evil Angel as you shift gears and click through the different directors and styles offered on the site. Some women are 18 years old, some women are upwards of 50 years old, some women have huge tits while others have smaller tits, some have juicy asses while some have tighter asses, body shape varies from petite to athletic to BBW, some girls sport tattoos while others don't, some girls have a hairy pussy and some don't and finally, there are a mixture of Asian, White, Black, Latina and other races of women here too.
What's important to know at Evil Angel is that no two women are the same. You're going to find differences as you browse through the site between all the female pornstars here, that's a given. You will definitely appreciate all the variety of women in these scenes. It keeps things interesting.
The Action
The action at Evil Angel is basically generalized as hardcore sex. Of course, you're going to find different types of sex scenes here because it's a well-rounded porn site. You'll see hardcore sex, lesbian sex, tranny sex, fetishes and more within this membership pass.
Hardcore sex at Evil Angel is pretty rough. You're going to see lots of rough sex here. These girls enjoy getting tossed around in scenes of passion, excitement and rough play. There's blowjobs, fucking, anal sex, deepthroat, gangbang, rimming, creampie, ass to mouth and more. There's so many different types of sex that happen between men and women in these hardcore scenes at Evil Angel, this is just a taste of what you're getting.
Lesbian sex will surprise and turn you on at Evil Angel. You'll see lots of tribbing, strap on / toy sex, kissing, pussy eating, fingering, orgasms, anal, rimming and more. These women enjoy having real, passionate lesbian fun with each other in these girl / girl scenes. There are certainly more enjoyable scenes that you can enjoy with Evil Angel's membership, but this is just the jist of the lesbian porn included.
Tranny sex at Evil Angel is there too for those that enjoy taboo sex (well, it's normal if it's your thing already). Watch hot chicks with dicks / shemales getting fucked by men and men getting fucked by shemales in these scenes. I think you'll also see trannys fucking females here too.
Fetishes are found at Evil Angel too. You'll see a lot of anal, rimming, pegging, femdom, anal gaping, ass to mouth, pissing / urinating and more. Regardless, there seems to be a ton of fetish type content at Evil Angel.
There's definitely a lot of undiscovered content that I haven't probably found out about to tell you. I highly recommend exploring Evil Angel in its entirety to find out exactly what you're getting when you join this membership pass. With such a massive collection size, you can't go wrong sifting through all the premium quality scenes offered inside this membership pass.
Content Included
The member's area of Evil Angel contains 10,332+ full length videos and over 6,300+ photo galleries as well. This porn site updates between 2-6 times per day, both video and picture set.
Video Specifications
Video quality at Evil Angel is brought to you in 1920×1080 resolution. This is also known as 1080p high definition quality. There are lesser qualities included if you prefer, but they're all shot in a minimum of 1080p on this site. Videos can be streamed or downloaded in MP4 format.
Photo Specifications
Photo galleries at Evil Angel are brought to you in high resolution 1280×1920. You are going to be able to click through photos manually through your browser or watch them via a slideshow. ZIP files are included for your convenience if you want to download all photos at once per set.
Bonus Content Included
There's no bonus content included, but Evil Angel comes to you standard with videos and photo galleries from various producers. Each of the producers are listed in the right hand side of this review.
Possible Concerns
One concern I have is that the site's design is a little rough and hard to read through sometimes. They offer a white version of their member's area which makes the text and items easier to use, but you would think with a more polished design in 2015, the site would look more aesthetically pleasing.
Conclusion
Evil Angel is an awesome hardcore, lesbian, shemale and fetish porn network featuring many directors who bring their personality to the table each and every time. Featuring over 10,332+ full length videos, 6,300+ photo sets and between 2-6 updates per day, you're going to be very impressed with all you get from this director / network site today. The site brings you HD quality videos in 1080p, good playback options and content from various director's porn sites. I definitely recommend you have a look at Evil Angel if any of this sounds good to you. Join Evil Angel Now!
Evil Angel Sample Video
Evil Angel Sample Photos
Evil Angel Screenshots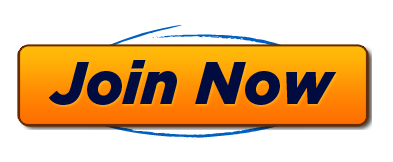 Evil Angel User Reviews and Comments