Sins Life Review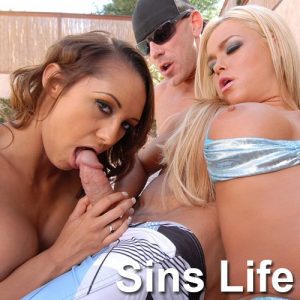 Sins Life is a hardcore porn site that features a hot and sexy couple known as Johnny and Kissa Sins as they share with you their intimate experiences on video in beautiful 1080p high definition quality. If you're someone who enjoys watching a hot couple share their sex lives on camera with you, you're going to want to see what this site can bring you. You'll see Johnny And Kissa fucking, having sex with other people, and even a little lesbian sex between Kissa and other girls can be found in this membership pass. The videos are well produced, the quality is excellent and the video streaming features are good. The site is all around great and I think you should read or watch my Sins Life review below to fully understand what you're getting when you join this membership pass today. I go into detail so you can find out the facts first-hand.
Sins Life Video Review
Video Not Playing? Click Here To Download It!
The Women
The women at Sins Life are extremely hot, pornstar like women with nice bodies and pleasant attitudes. Firstly, it features beautiful Kissa Sins as the main female in the majority of scenes. She's a beautiful and busty babe with blonde hair and a wicked ass. She's got pouty lips and a nice shaven pussy. Her pussy has smaller labia. I couldn't find out her age, but I think she's somewhere between 25-35 years old. My guess is low 30s. Googling her name didn't even help me find her age out.
The other female pornstars at Sins Life are also hot like Kissa Sins. You're going to see lovely women with similar body types – hot fit pornstar like bodies with great bodies. Most have nice tits, nice asses and are extremely willing to enjoy themselves during a session because they aren't acting and are actually enjoying themselves. Some girls have a little pussy hair, some have tattoos and they have their own personalities.
I think you're going to absolutely dig the women from Sins Life. They only shoot the hottest female pornstars on this site because they want you to enjoy yourself.
The Action
The action at Sins Life comes to you in a variety of different types. There's hardcore sex scenes featuring Johnny and Kissa Sins, there's threesomes and there's lesbian sex also found on the site.
The sex scenes between Johnny and Kissa are natural, easy going and simply hot. You're going to see lots of pussy eating, blowjobs, sensual and rough fucking and loads of orgasms. This couple works well together and is hot to watch them have sex. There are other scenes where Johnny fucks other girls as well with a hot outcome too.
There's threesome sex scenes where Johnny fucks Kissa and another girl in the bedroom too. Watching these two girls go down on Johnny and later fuck him well is definitely exciting. These girls know that men love having 2 on 1 scenarios and it's hot watching Johnny use his cock on two cock craving women.
And finally, there's lesbian sex scenes between Kissa and other women. If you're into watching lesbian sex, you're going to see enough great quality scenes between two smoking hot babes caught on camera. Lots of pussy eating, kissing, tit play, masturbation and more can be found in these lesbian scenes.
Scene shooting locations at Sins Life happen indoors in homes, outdoors on beaches, on front porches, poolside, in yoga studios and more. They seem to keep things nice and fresh when it comes to where and how they shoot their porn videos.
Content Included
The member's area of Sins Life currently contains 83+ videos and matching photo galleries. Sometimes the photo galleries are just screencaps, but usually includes a still shot set. Videos and photo sets are updated between 4-6 times per week.
Video Specifications
Videos at Sins Life are shot in 1080p HD quality or 1920×1080 resolution. You're going to enjoy streaming videos in high definition quality to your computer or mobile device. There's no video downloads at this point in time unfortunately.
Photo Specifications
There's photos and screencaps included that max out in 1280×843 resolution. This is almost high resolution photo quality. I think you're going to enjoy them regardless. The site allows full photo set downloads in ZIP file format and supports the slideshow option as well.
Bonus Content Included
There are no bonuses included at this point in time at Sins Life.
Possible Concerns
The only concern I really have is that there are no video downloads. If this would be offered it would boost the score of this site significantly.
One minor concern is that not every scene has actual still shot photos with it. Most do, but some don't.
Conclusion
Sins Life definitely brings the sex lives of Johnny And Kissa Sins to your computer or mobile device in beautiful 1080p high definition quality. If you're looking for a porn site that offers a ton of amazing hardcore, threesomes and lesbian sex scenes in great quality footage, regular updates, good video streaming playback and an easy to use interface, look no further! Sins Life definitely is a site you're going to want to check out today if you're looking for a reality porn site that offers regular updates of an extremely good looking couple's sex life. Join Sins Life Now!
Sins Life Sample Video
Sins Life Sample Photos
Sins Life Screenshots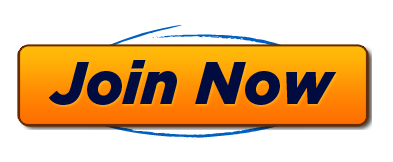 Sins Life User Reviews and Comments