Sis Loves Me Review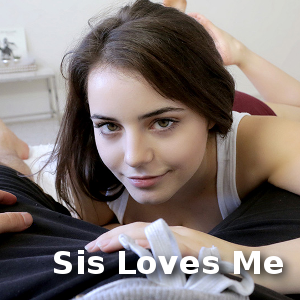 SisLovesMe is a reality based site with the premise of stepbrother-stepsister hardcore action in a myriad of different scenarios. The adult actors on this website do an exceptional job at playing their parts. One finds oneself actually believing this is real. The videos are delivered in 1080 HD quality at lightning fast speeds. If you're looking to lose yourself in some believable reality porn before you bust your load, SisLovesMe is a great place to do it.
The site has really grown over the past year, now with over 35+ HD videos which can be downloaded or streamed and corresponding photo sets of each scene. The site is updated every week and on top of the member's area it gives a little teaser of what to expect the following week which has you clamoring for next week! Check out the details below to know exactly the kind of believable, taboo reality porn you're getting yourself info.
The Women
The girls you're going to see on SisLovesMe cover a slew of ethnicities, body types and ages. However, most of the girls are young, white chicks, including hot American starlets like Avalon Heart, and Blair Williams. Like SisLovesMe at X Porno List says, this is a premium step-sibling fantasy site.
The primary age range is 20-23 years old, but one thing all of the girls have in common; they're exceptionally hot. The quality of acting is definitely higher than one would expect. Stunning, young girls mixed with passable acting in a reality porn site. Yes, please!
The Action
These pairs of stepbrothers-stepsisters are put in awkward situations and while the cards may not fall as expected, the premise of quality, POV-ish hardcore action that ensues is exactly what you want when it's time to choke that chicken. Depending on the situation, either the sister or brother takes the initiative and fixes the awkward taboo by putting the moves on in hardcore, XXX fashion.
Content Included
The premium members area keeps growing with over 35 1920×1080 HD, videos that can be streamed or downloaded, accompanied by the ability to download hi-res photo galleries or slightly lower resolution screencap sets. All content in this premium member's area is exclusive to SisLovesMe. The site updates once a week, every week.
Video Specifications
The high quality videos are all in HD quality for your viewing pleasure. All videos are around 30 minutes each. You can stream the scenes or download them in MP4 format with a slick resolution of 1920×1080 at a bitrate of 12000k.
Photo Specifications
All scenes are accompanied by 900×600 photo sets. That is not a very high resolution, so we don't recommend the site to photo buffs. They can be viewed online with simple navigation or downloaded in ZIP format. SisLovesMe has both super high quality sets as well as screen captures available for your enjoyment.
Bonus Content Included
There is currently no bonus offered by SisLovesMe but check back as that may change in the future.
Possible Concerns
The site has pre-checked cross-sales in the join form. Make sure to uncheck those, if you don't want to sign up those extra offers.
Conclusion
All in all, if you're looking for a realistic feeling POV porn site that takes a walk on the wild side, full exclusivity and HD quality throughout, SisLovesMe is going to be worth a look. While there is enough horny stepbrother-stepsister content in here to last you many moons, there could be more. What it comes down to is the 'staying true' to the reality theme and keeping it fresh with different, intriguing, taboo situations that you can look forward to every week once you're done with the 35+ videos already inside the members area. If stunning babes and interesting plots carried through by excellent reality porn, POV-ish style is what you're after, head on over to SisLovesMe ASAP! If you want to read another independent opinion, check out the Sis Loves Me review at x3guide.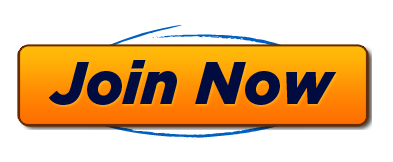 Sis Loves Me User Reviews and Comments