Moms In Control Review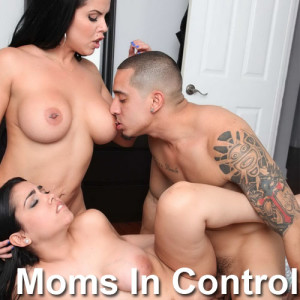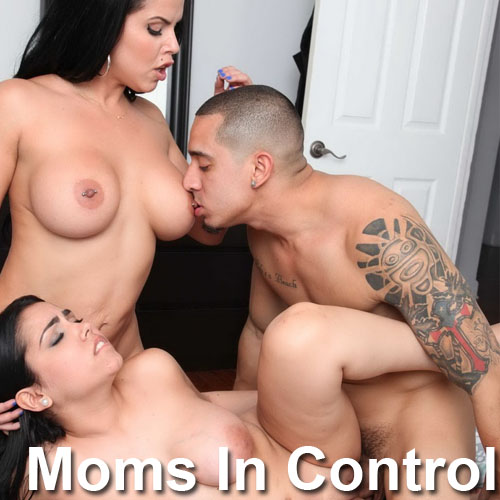 The concept of Moms In Control is an interesting one, isn't it? The idea of a step mom interfering with her daughter's sex life is kind of hot and kinky, since they're not related by blood. Moms In Control brings you hot threesome videos that show gorgeous step moms helping their sexy daughters get their boyfriend's off. Sometimes the step mom shows the daughter how to give a proper blowjob or how to take a cock just right. Other times, you're going to see these moms lending or receiving a helping finger or two from their step daughters. This site is definitely hot and exciting because it shows just how hot threesome sex can get between step mom, daughter and her boyfriend. Reading or watching our Moms In Control review below gives you an absolute idea of what you're going to get when you join this porn site in particular.
Moms In Control Video Review
 Video Not Playing? Click Here To Download It!
The Women
The women you're going to find at Moms In Control brings you two different female presences. Step moms and their daughters. Who knew that seeing a mother / daughter duo could be so hot?
The first type is the mom, or the step mom if you will. The step mom's role in these videos is to encourage her step daughter to do better in the bedroom. She wants her daughter to be happy but she often times finds key mistakes she's making in the bedroom. With a little bit of demonstration on the daughter's boyfriend, the step mom successfully shows her daughter the ropes! These step moms are total MILFs. They are usually very busty looking and they are older like 30-45 years old but look younger than they probably are. The moms are usually as slutty looking as their daughters are and aren't shy to show off their beautiful bodies. Some MILFs are on the thick side, but not BBW at all. Some of these moms do actually have tattoos too. Their hair and make up are well done to compliment their style and their clothing is usually something revealing like a tight top, cut jeans, lingerie, dress or whatever else makes these hot moms stand out in these scenes from Moms In Control.
The second type of women at Moms In Control is the step daughter. She's usually a near 18 – 25 year old girl who doesn't have enough sexual experience to please her boyfriend. With a tap on the door and her step mom walking in on her and her boyfriend having sex, she welcomes MILFs' sex advice. These young gals are cute and have perky tits, which vary in size. Usually they have nice tight asses, thin bodies and some have tattoos. The hair is always well done in these scenes and the make up is flawless. Clothing varies significantly, but tends to be cute outfits that girls 18-25 usually wear.
The women overall at Moms In Control are hot and sexy. Being as this site is a part of the Brazzers network, you're going to find that they only hand pick the hottest and best looking models.
The Action
The kind of action you're going to find in Moms In Control includes hardcore fucking and threesomes between the daughter, her boyfriend and her step mom. You're going to see different types of sex acts including blowjobs, tit fucking, anal, tit sucking, masturbation, light lesbian play and various other sex acts and threesome play between all parties.
Scene shooting locations at Moms In Control are basically shot in a house. You're going to see the hot action happening in living rooms, bedrooms, basements, showers, offices and other locations where a mom and her step daughter could find themselves having fun with the daughter's boyfriend. Future scene shooting locations may vary.
Content Included
Within the member's area of Moms In Control, you're going to find there to be over 25+ full length porn videos available instantly for your viewing pleasure. The scene count inside the member's area is kind of low, but the site is fairly new. There are matching photo galleries for each scene released into the member's area, which means you're going to enjoy full photos in high resolution with each update. Updates at Moms In Control seem to be occurring about 3 times per month, which is fairly decent.
Video Specifications
Video quality at Moms In Control occurs in 1920×1080 resolution, or what is known to be 1080p which is very good and quite frankly the industry standard. You're going to be pleased watching these hot and horny moms helping their step daughters out in this quality level. You can play videos by simply using the flash player included or you can take it a step further and download them to your computer in WMV and MP4 formats as well.
Photo Specifications
Photo specs at Moms In Control vary, but typically are shot in high resolution, 2500×1600. You're going to enjoy this quality level because you can literally zoom into these photo sets! You can browse pictures through the web browser or you can download them in ZIP file format (high res are only via ZIP for the record).
Bonus Content Included
There are over 33 bonus sites included with membership access to Moms In Control. The Brazzers Network is included free of charge that brings you several multi-niche sites included with your pass absolutely free of charge. Check out the list on the right hand side for included sites!
Possible Concerns
Some of the possible concerns you may have when joining Moms In Control is the low scene count firstly. The scene count is low because the site is relatively new and hasn't had years of updates just yet (but updates are happening steady). You're going to notice some prechecked or preselected cross sales on the join page of the site (decline any offer you don't want to pay for). Finally, you must download a ZIP file to get the high resolution photos. This isn't terrible, but worth noting.
Conclusion
Moms In Control definitely brings you amazing videos of horny Step Moms helping their daughters learn the ropes when it comes to sex. These girls love to receive instruction from their moms directly on how to please their man better. It's evident to see that a MILF and teen paired up against a young man turns out to be some hot and sexy fun. The site updates often, has amazing HD quality videos, good playback options and includes the entire Brazzers network free of charge for you to enjoy on top of it all. I definitely think you should check out this one today folks. The site is growing and will be full of the videos you crave. Join Moms In Control Now!
Moms In Control Sample Video
Moms In Control Sample Photos
Moms In Control Screenshots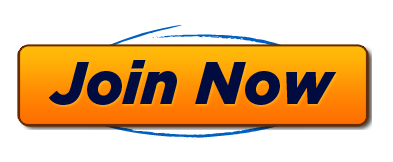 Moms In Control User Reviews and Comments