Exotic 4k Review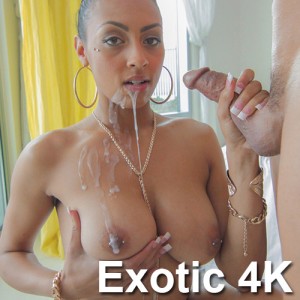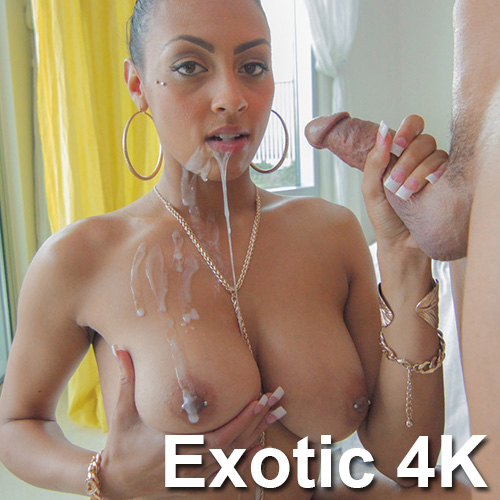 Exotic 4k brings you a very hot and enjoyable membership pass which contains full length porn videos of beautiful young women aged 18-25 who enjoy playing with cock, getting fucked, giving blowjobs and more. These women are typically Asian, Latina, Indian, African American and Middle Eastern who appear in the scenes, hence the term "exotic". What's more is that these videos are shot in beautiful 4K resolution, which means you're getting scenes upwards of 3840×2160 resolution if you choose. Using our Exotic 4k review below, read what we have to say about the site or simply watch my video review on it to gain a full understand of what you're getting when you join this membership pass today. I went all out to bring you the facts, so you don't have to do any of the dirty work.
Exotic 4k Video Review
 Video Not Playing? Click Here To Download It!
The Women
You're going to see some of the hottest women at Exotic 4k. The women here come from a variety of backgrounds, which is the first thing you're going to notice with this porn site. Whether it be Middle Eastern, Black, Latina, Asian, Indian, etc, these women are truly exotic works of art and look incredible during these scenes. What makes them exotic is that they're NOT just average white girls. They're all exotic looking with phenomenal bodies. I haven't seen a girl who wasn't attractive or fit on this site.
The majority of women here at Exotic 4k are between 18-30 and have nice, medium / average sized tits, nice asses and petite or athletic looking bodies. Some of these women have beautiful bushy pussies while the majority have shaven pussy here. All the women here are beautiful looking and have nice clothing and jewelry to compliment their appearance. These girls seem to have their appearance in order from the first scene they've shot for this site. There are a small amount of girls here that are sporting tattoos in these scenes.
The Action
The action at Exotic 4k is very straight forward. It's either masturbation or hardcore sex in every scene in 4k resolution. The scenes include blowjobs, handjobs, female masturbation, vaginal sex and even anal sex. You're going to come to the conclusion that these women totally love to take cock however they can and take the load the best way they know how. Scenes usually end with these women getting a nice thick load on their face or in their mouth.
Scene shooting locations at Exotic 4k seem to be shot in various locations. Whether these women are poolside, on their couches, beds or in other common outdoor and indoor locations, they're looking as beautiful as ever while they're having fun. The scenery gives the site some more depth and gives the member variety, proving that they're not pinching pennies on a budget.
Content Included
Inside the member's area of Exotic 4k, members can expect to see 48+ full length videos ready for immediate viewing upon purchasing membership access to the site. In addition to these videos, those members can expect to enjoy matching photo galleries as well. Updates at Exotic 4k tend to occur 2-3 times per month to bring you the high quality exotic porn you're looking to enjoy. This will keep you a happy member of their website.
Video Specifications
The videos at Exotic 4k are shot in a maximum of 4k resolution, which means you're getting videos in 3840×2160 resolution with this membership pass. Lower quality 1080p comes in as well at 1920×1080 resolution. There are even small resolution videos included as well, but those are the best two. You can stream these videos or you can download them in WMV, MPG and MP4 formats.
Photo Specifications
There are high quality photo galleries included with this membership pass to Exotic 4k. You can enjoy photos in 1500×1000 resolution. Those looking to enjoy photos can browse them through the web browser or you can save them in ZIP file format to your hard drive.
Bonus Content Included
Currently, there are no bonus sites or content included with Exotic 4k.
Possible Concerns
The video count needs some growing. The good news is that new scenes are on the way 3 times per month.
The site has prechecked cross sales. Be aware of these when you're on the join page of the site.
The site has a limited trial offered. If you pick the 1 day trial, you're going to have to upgrade to experience all the main features of Exotic 4k. Also, picking the trial will cost you more per month than if you just bought the monthly membership right away.
Conclusion
Exotic 4k brings you some of the most enjoyable exotic hardcore and masturbation porn videos straight to your membership pass to the site, shot in beautiful 4k resolution. With such an unbelievable quality level, updates, good playback options and an easy to use membership pass, people are joining Exotic 4k and are happy with what they get in return. If you want to see another opinion, or get a special monthly discount, check out the Exotic 4K review on x3guide.
As long as they continue to add new and highly erotic porn videos to their member's area, I think this site is totally worth the money and recommend you join. Join Exotic 4k Now!
Exotic 4k Sample Video
Exotic 4k Sample Photos
Exotic 4k Screenshots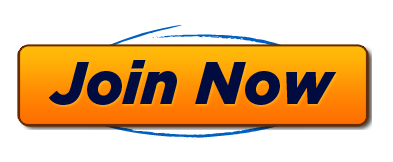 Exotic 4k User Reviews and Comments