Dark X Review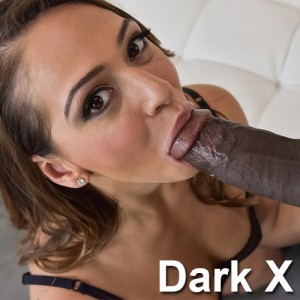 Dark X is an interracial porn site that brings you horny white girls who enjoy getting fucked and destroyed by black men with BBC (big black cocks). If you're the slightest bit turned on by watching beautiful white women getting pounded by black dick, you'll enjoy enjoying the videos here featuring hardcore sex, blowjobs and interracial anal action. This porn site gives you access to many scenes in beautiful 1080p high definition quality. This site is new, and it's updating often, which gives me a perfect excuse to review it. Read or watch the complete Dark X review below. I went through a lot of trouble to make sure you know exactly what you're getting when you join this hot and brand new interracial porn site.
Dark X Video Review
Video Not Playing? Click Here To Download It!
The Women
The women you're going to find at Dark X are really hot, young white women who enjoy taking big black cock in these scenes. These women are small in size, petite if you will and are very pretty. I know I usually call most pornstars pretty, but these ones in these scenes are especially good looking. I'm serious, these babes are fucking sexy. They're almost too hot for porn. These girls aren't all the same, but it's very true that these wonderful babes share some of the hottest characteristics. They're best summed up as pretty young babes who look petite, have good body parts and love black cock. What's wrong with that? Absolutely nothing!
Some of the smaller things that set these girls apart are age (within a few years, most are 18-25 would be my guess, with room for error), their hair color / eye color, whether or not they have some pubic hair, whether they have fake tits or real tits and whether they prefer anal, vaginal sex or both.
These young ladies are absolutely beautiful and I think you're going to come to the same conclusion when you click through the scenes here. The models at Dark X are absolutely sexy and appealing. I think you're going to have no problem losing your load to them getting fucked by black men.
The Action
The action you're going to enjoy at Dark X is hardcore which includes a mixture of fucking, anal sex, blowjobs, pussy eating and cumshots.
Some of the girls here enjoy having their white pussies fucked by big black cock. There's something about having a nice big black dick deep in their pussies, raw. They get fucked in all kinds of positions. This is usually started first by the girl working the man's big black tool. Using her mouth, she works his BBC and makes sure he knows he's well taken care of. These girls can barely wrap their mouths around a girthy dark cock, usually just around the tip. She warms him up by making sure his cock is nice and hard before the action actually starts. Again, she gets fucked in different positions and lines herself up nicely to extract his thick load from his meaty black cock afterward.
There is some anal sex included in this membership pass from Dark X too. Some of these white girls are brave enough to take a big black cock deep in their anal cavity too. I think you're going to be impressed with how little effort these petite girls actually need to get a cock that big in their tight little assholes. Again, just like the vaginal sex scenes, blowjobs are offered by these cock hungry women before / after anal sex. I think you'll be pleased with the action that ensues inside the member's area of the site.
The scene shooting locations seem to be done in cozy apartments with neat furniture. Sometimes the scenes are shot in living rooms, on couches, on gym mats and anywhere else "home like" as well. It would be neat to see alternative shooting locations in the future, if they do indeed decide to switch it up in new scenes.
Content Included
The member's area of Dark X currently contains 25+ scenes and is growing rapidly. Along with these interracial porn videos, you're getting some high quality photo sets too which also total 38+ photo galleries. There are updates happening often, resulting in 1-2 brand new scenes being added every single week.
Video Specifications
Videos at Dark X come to you in 1920×1080 resolution, which means you're going to see videos offered in the member's area in 1080p high definition quality. With this level of quality, you're going to be very impressed with the level of detail in each scene. Video playback includes streaming and downloads in MP4 format to save directly to your computer's hard drive or mobile device.
Photo Specifications
Photos can be found at Dark X in 1920×1280 resolution. This means you're getting photos in decent quality levels. I find the level of quality to be rich and detailed. There are ZIP files included for photo set downloads. You also have the option to save pictures to your hard drive individually or just enjoy them in the browser.
Bonus Content Included
Right now at this time, Dark X doesn't include any bonus content.
Possible Concerns
There's prechecked cross sales on the join page of Dark X. This means you'll want to deselect any offers you're going to want to not participate in. This will drive your membership cost up if you don't deselect it.
This is a new porn site, it might take some time to grow. The good news is that new porn videos are constantly being added every week and I hope for everyone's sake it continues to happen.
Conclusion
Dark X definitely brings a fresh and brand new interracial porn site featuring hardcore vaginal and anal sex porn videos to members of the site. With pussy eating and blowjobs included too, you're going to feel content jerking off to these beautiful white girls getting plowed by black men with BBC (big black cocks). With updates happening 1-2 times per week, 1080p HD quality, good playback options, easy to use membership and lots to look forward to, joining Dark X might be what you've been looking for this whole time. I would certainly look into joining if I were you, it's fairly priced. Join Dark X Now!
Dark X Sample Video
Dark X Sample Photos
Dark X Screenshots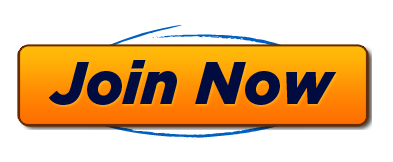 Dark X User Reviews and Comments