4k Desire Review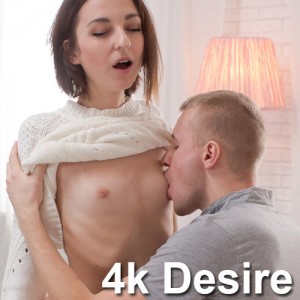 4K Desire is a brand new 4k resolution porn site that brings Internet users hot videos of gorgeous teens getting fucked. If you're turned on by masturbation, hardcore fucking, blowjobs, anal and cumshots, chances are this porn site is definitely right up your alley. I was very happy to see that Pimproll (the company creating this site) has come out with something fresh and exciting for us this year. The women on this site are breathtaking, busty, fit and sexy as hell in every way. Seeing them fuck and suck cock in 3840×2160 resolution (4k UHD) quality is definitely an exciting experience. Read or watch my 4K Desire review below to learn exactly what you're getting when you join this porn site today.
4K Desire Video Review
Video Not Playing? Click Here To Download It!
The Women
The women at 4K Desire are pretty, petite and horny looking teens. They're definitely at least 18+ years at the time of filming. It's hard to determine how old they are, because a few of them can easily be 25 and have the body of an 18 year old. I'd give the girls here a range of 18-25 if I had to guestimate their age. They all have very youthful looking bodies that you would love to fuck. They are white, have nice asses, decent sized tits and petite bodies.
The girls here range in appearance, even though they have the same type of bodies. Their hair / eye colors are different, some of them have bigger boobs, some of them have thicker asses, some of them have tattoos and some have a little hair on their pussy. Besides that and clothing taste, you're getting the same types of hot young women here at 4K Desire.
All in all, the women here are very hot, sexy, young and fit the same general description with the exception of the points mentioned in the last paragraph. If you're looking for tiny teens who loves getting fucked in 4k UHD resolution, this is the site for you.
The Action
The action inside 4K Desire comes to you with a wide range of hot sex acts between teen girls and young men. Watching these hot young women having hardcore sex will turn you on. They do just about everything in their power to make these guys cum and it's incredibly hot to see.
The girls here enjoy sucking cock, having their pussies eaten and getting fucked. The scenes here also show these young women riding cock, getting fucked doggystyle and taking the load of cum in the end either on their face or ass. These babes are incredibly beautiful and are horny for cock and cum as you'll see in the videos. I would say these scenes have an erotic element to them and it's not entirely just hardcore fucking.
Shooting locations at 4K Desire tend to occur in home based situations. You'll see beautiful babes getting fucked on the couch, in the bedroom and basement so far in these porn videos. Hopefully in the future the producers will introduce other shooting locations.
Content Included
4K Desire currently has over 25+ full length porn videos available for immediate viewing inside the member's area of the site. There are matching photo sets also included for viewing as well. The site updates sporadically and it's too early to tell if and when new scenes are added to the member's area.
Video Specifications
Videos are shot in 4k resolution (4k UHD) in this membership pass, which is known as 3840×2160 resolution. You'll also be able to enjoy 1080p high definition quality as well. You can stream the videos using the browser or you can download them to your hard drive or mobile device in MP4 format.
Photo Specifications
4K Desire allows you to enjoy photos on the site in 1600×1067 resolution. This is a decent quality level for photos. You can browse each photo individually or you can download them all in ZIP file format. If you really want to, there's a slideshow option for you to enjoy as well that cycles photos automatically.
Bonus Content Included
At this time, it's not apparent that 4K Desire has any bonus content included.
Possible Concerns
Right now the update schedule is not set, so I can't say for sure if the site is updating or not at this moment in time.
The site definitely needs more content. 25 scenes is a good start, but more on a consistent basis would please members of the site more.
There's prechecked cross sales on the join page of this site. You'll have to deselect prechecked offers to avoid additional charges to your membership pass.
Conclusion
4K Desire definitely has an action filled membership pass featuring 4k resolution porn videos shot in UHD quality. You're going to enjoy watching beautiful 18+ year old teens fucking young men in these hardcore sex scenes. The site is currently new and update schedules haven't been established yet. The site provides good playback options, high resolution photos and a very easy to use members area. I think you're going to be happy with this new 4k ultra high definition porn site today, as long as they continue to update their pass. I would definitely check this site out if I were you. Join 4K Desire Now!
4K Desire Sample Video
4K Desire Sample Photos
4K Desire Screenshots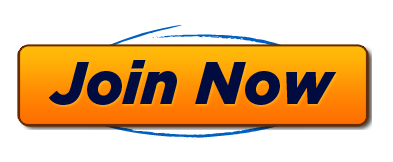 4k Desire User Reviews and Comments