James Deen Review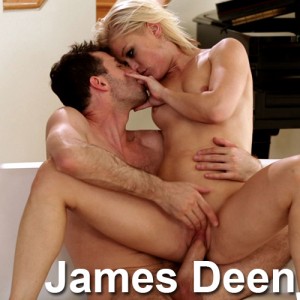 James Deen is a male pornstar, director and owner of his own website called JamesDeen.com. This website primarily focuses on bringing true hardcore porn videos to the member's area of the site. If you're someone who enjoys watching raunchy hardcore sex, rough sex and hot threesomes you'll enjoy what this site brings you. Scene feature James Deen and other male leading roles with a myriad of female performers that get a chance to have the experience all captured in true 1080p high definition quality. If you're a fan of James Deen, someone who enjoys rough sex or you just like good hardcore porn flicks, you'll want to check out this site. Read or watch my James Deen review below to fully understand what you're getting when you join this membership pass today. I went through the website first hand to bring you all the facts as shown so you can get a firsthand look at what you're getting before you join.
James Deen Video Review
Video Not Playing? Click Here To Download It!
The Women
The women at James Deen vary quite a bit over the number of scenes that are included in this membership pass. I think you're going to enjoy that you get such a randomized selection of babes brought to you. You'll see women 18-35+ in this membership pass. The women vary considerably, but you can count on every woman involved to be totally down to fuck and get fucked hard in each scene. These girls known what they're getting into and can't wait to get banged by James Deen and his costars.
The women here are here from various age groups, ethnicities (white, black, Asian, Latina) and they have different tits and ass size, some are hairy, some are MILFs while others are teens and each woman dresses and acts in a way unique to her. Hair and eye color is also unique to them, as are their clothing and makeup selections as well.
The point being, James Deen and his crew don't discriminate as to who gets a chance to fuck on camera with them. The website itself even has a model application form you can check out if you want to participate in casting calls with him.
The Action
James Deen is full of hardcore porn. You're going to see some of the roughest fucking ever in these scenes. Sometimes though, the scenes are more than just fucking, sometimes they have passion and other times the scenes involve two girls and one guy, bringing some hot threesome action to the screen.
The sex scenes are typical, but rough and feature James Deen in a randomized selection of the scenes. You're going to enjoy pussy eating, blowjobs, anal, vaginal sex and cumshots. Sometimes you'll see threesome action where the girls get in on it together and go semi-lesbian. Heck, there's even the odd group sex scene in there.
The point is, these sex scenes feature hot rough sex for the most part, followed by some lighter, more sensual scenes involving other male and female pornstars doing lesser intense sex scenes. I think you're going to be pleased with the porn you get when you watch James Deen videos in general.
Scene shooting locations vary from outdoor, indoor, kitchens, basements, bedrooms and more. There's plenty more scene shooting locations to enjoy at James Deen.
Content Included
The member's area of James Deen contains over 601+ full length videos. Note, there are music videos randomly included in these numbers, so actual porn scenes I'd say are hovering around 500+ or so. Updates seem to be happening, but there are no dates provided to fully verify this.
Video Specifications
The videos are shot in 1920×1080 resolution, or 1080p high definition quality. You can stream videos using the streaming player. There are no video downloads at James Deen.
Photo Specifications
At this time, there are no photos included with James Deen's website.
Bonus Content Included
There some behind the scenes footage, random freebies and other footage included in this membership pass. There's no real bonuses though actually included that would serve as a primary source for more comparable porn videos though.
Possible Concerns
There are no video downloads offered.
There are no dates on the scenes that are included (verifying the site is updating is hard).
There are some music videos included which blend in with the scene count. It was hard to properly count the videos at James Deen because of this, but they are aware of the problem.
There's prechecked cross sales on the join page. Deselect additional offers you don't want to save yourself money.
Conclusion
James Deen is a world class male pornstar, young and with boyish/manly looks to him. He is the guy I would cast for 50 Shades Of Grey if I were the director. His website is packed full of content and updates in high definition 1080p quality. The site streams videos perfectly and is easy to use. I would suggest they include video downloads and add dates to the videos they update so we're all sure they're sticking to their update schedule. Other than that, I would highly recommend you check out James Deen's website for yourself, it's full of hot, rough hardcore sex. Join James Deen Now!
James Deen Sample Video
James Deen Sample Photos
James Deen Screenshots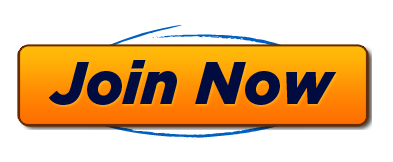 James Deen User Reviews and Comments