Dare Dorm Review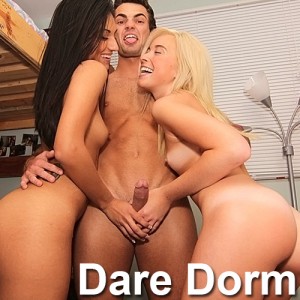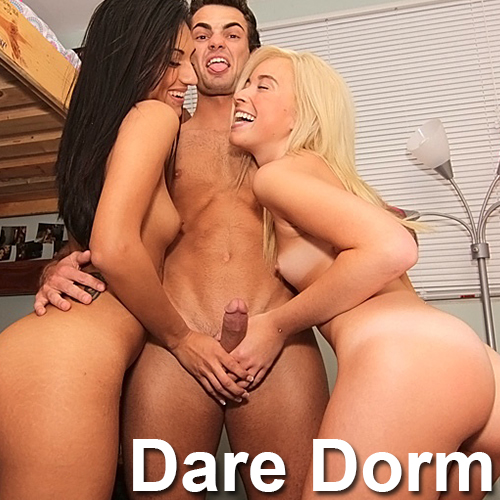 Dare Dorm is a true amateur college porn site that brings you exclusive porn videos featuring hot and horny young women fucking, having lesbian sex and masturbating in front of the video camera. Drinking beer and taking shots during your college years is a nice gateway to some hot and steamy bedroom antics. Dare Dorm is all about bringing you college dorm parties, hardcore and lesbian sex and a bunch of sexy girls masturbating. There's threesomes, group sex and all sorts of antics that go hand in hand with drinking and partying – this porn site is happy to bring you all of this! I think you're going to be very pleased to read and watch our Dare Dorm review to find out exactly what you're getting when you join this membership pass today. All the facts and details are listed for you below to consider before you join.
Dare Dorm Video Review
 Video Not Playing? Click Here To Download It!
The Women
The women inside Dare Dorm are young, sexy college girls. The site brings you user submitted scenes that show beautiful college babes getting frisky with one another. These girls are between the ages of 18-24 I would say. Each young woman comes with her own look, style and such. There's not one specific group of young women, they all have their own personalities.
With that being said, I would say the majority are fairly slender and have small to medium sized tits. There's a few women that are chunky and some with bigger tits. Pubic hair is a hit or miss. Some girls like to be shaven, others a little bushy. Tattoos are also a hit or miss. The majority don't seem to have them.
You're going to find black / brown girls and white girls in these scenes. All of the women have different hair colors. Their hair and makeup seem to be done for these shoots, so they always are looking good. Clothing wise, they all dress on the slutty side of things. They wear little to no clothing during these scenes. I don't think there were many college girls that were fully clothed at any one point in these scenes. In a nutshell, these amateur babes from Dare Dorm are of various body types, personalities and are fairly unique to their personalities.
The Action
Dare Dorm provides members with hot action featuring hot and sexy young women and men fucking in a college dorm room setting. You're going to see beautiful young women engaging in sexual acts of all kinds. These schoolgirls are into both men and women.
The hardcore sex shows amateur style quality videos featuring hot young college women getting fucked by other men in college. They enjoy sucking cock, fucking and having anal sex in these unorganized free for all type scenes. You'll be happy to see that these scenes include a little bit of personality with them too. You're going to see realistic scenarios featuring drinking, body shots and young people just messing around, daring and cheering them on to do naughty things in front of the camera. There are threesomes and group sex involving men and men at the same time.
Of course there's some amateur lesbian college girl action included at Dare Dorm too. You're going to enjoy watching beautiful college lesbians making out with each other, feeling each other's breasts and playing / eating pussy too. You're going to totally get roped into the action. These young women seem to be pretty good at eating pussy and making each other cum – they are women after all they should know what they like. I enjoyed watching these babes work their skills on each other.
Scene location at Dare Dorm is obviously in college dorms only. There are no other shooting locations included in these scenes. It's strictly college girls and guys shacking up while on campus.
Content Included
Within the member's area of Dare Dorm, you're looking at enjoying 132+ full length scenes immediately upon entering this website. Each college girl scene is about 60 minutes in length, so you will find that each video has tremendous value. The site comes with matching photo galleries that you can browse in addition to the videos you get with this porn pass. Updates at Dare Dorm occur twice a month.
Video Specifications
The videos at Dare Dorm come to you in very close to 1080p HD quality. You're actually looking at videos offered in 1440×1080 resolution, which is very detailed and enjoyable to watch. You can stream videos only on this site, there's no downloads offered.
Photo Specifications
Photo galleries at Dare Dorm contain sets that coincide with videos offered on the site. The pictures come to you in 900×600 resolution, which is decent, but not high resolution. The photos come with slideshows and ZIP file download to make it easy on you.
Bonus Content Included
Right now, Dare Dorm doesn't include any bonus content.
Possible Concerns
There are prechecked cross sales on the join page. You should deselect or uncheck these to save money on your membership pass.
The trial on the site is limited. This means you're going to have to upgrade your membership pass in order to enjoy all the content provided.
Dare Dorm doesn't allow video downloads. You can only stream videos within the member's area. I don't agree with this.
The pictures are average in resolution.
Videos come in at just under 1920×1080 resolution.
Conclusion
Dare Dorm certainly brings some hot college girls getting fucked, giving blowjobs, masturbating and having lesbian sex. You're going to enjoy watching these 18+ year old young women performing amateur sex on video in near 1080p HD quality action. The site updates twice a month, has good playback options and an easy to use membership pass. While there are a few concerns listed, they aren't major enough to turn me off from recommending this site to you. You should definitely consider at least checking out the site, the content is well done and resembles college life. Join Dare Dorm Now!
Dare Dorm Sample Video
Dare Dorm Sample Photos
Dare Dorm Screenshots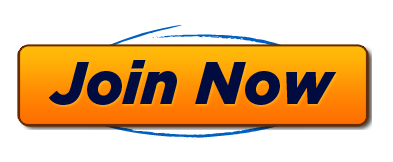 Dare Dorm User Reviews and Comments