Step Siblings Caught Review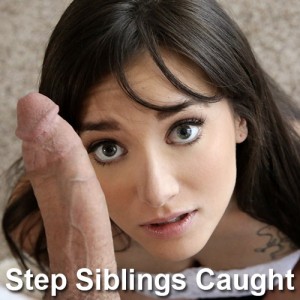 Step Siblings Caught is a porn site that features beautiful teens, aged 18+ years old who enjoy having intimate fun with their step brothers and sisters as it happens captured on video in 1080p high definition quality. If you're looking to see and experience the hottest borderline footage featuring "fake incest", this site will surely get your attention and turn you onto what they have inside for you in the member's area. It's a newer site, so bear in mind the scene count is a little low at this time. They're updating, have great quality photos and videos, and even include bonus site access to the Nubiles Porn network completely free of charge which means you get 7 awesome sites included. You should definitely read or watch my Step Siblings Caught review if you're looking to purchase membership access to this site. I do all the hard work so you all you have to do is make the call on whether or not you're willing to join this site.
Step Siblings Caught Video Review
Video Not Playing? Click Here To Download It!
The Women
The women you're going to see here at Step Siblings Caught are younger women, aged 18-25 years old most likely. These girls are considered to be teens, and if they're 20 and older, they sure still look younger than they are in these scenes, so they're doing a good job keeping that teen like presence active. These girls really do a good job keeping their bodies fit and active, they all look mouthwatering and very fuckable.
Every girl on this site seems to fit a certain look the site is catering to Internet users like you and me. They're fit, sexy, petite, have decent sized tits, a tight ass and a very youthful, but adult appearance. Every girl here is white too. I'm sure we'll see other ethnicities eventually as the site grows for sure, among other variances in the models.
Some teen girls have tattoos, some have a little bit of pussy hair, there's diversity with hair and eye color and the girls seem to have their own fashion sense too. So while the girls are mostly the same type, they have their own features that make them unique to one another. I think you're going to be very pleased to see the girls found inside Step Siblings Caught and find them very attractive overall.
The Action
The action inside Step Siblings Caught is based on masturbation, hardcore and lesbian sex. You're going to see a little bit of everything as the site isn't just based around one type of sex act. I think this site will certainly capture your interest as you load up just any one video.
Watching these teens masturbate is hot. Sometimes you'll see the girl rub one out in private in these scenes. Sometimes you'll see these babes start out the hardcore or lesbian sex videos with a little teen pussy play. I think you'll be turned on regardless by how the scene ends if it starts with a beautiful girl rubbing her juicy young pussy.
The hardcore sex is hot and shows hot step brother and sister having a good old fashioned fuck fest. Sometimes you'll see the step mom join in for a threesome, other times it's just the two of them playing around. Starting with blowjobs or pussy eating, these non-biological family members playing with each other before they bang each other. The guys love fitting their cocks deep inside their step sister's pussies and fulfilling their fantasy of banging her pussy. Girls enjoy riding cock, getting fucked doggystyle and having a nice cumshot in their mouth or on their face.
The lesbian sex scenes at Step Siblings Caught are definitely sexy as fuck, you're going to watch and witness step siblings having lesbian sex or teaming up to join in on group sex scenes. Nothing compliments a hot sex scene better than some good lesbian sex. Lots of kissing, nipple sucking, touching, finger fucking, pussy eating and orgasms are to be had in these types of scenes.
Scene shooting locations are typically done in the bedroom, sometimes in a bathroom and in living rooms. I can't wait to see the other shooting locations as they're added in newer scenes. I would love to see pool side shoots or hot tub fun!
Content Included
There are over 8+ full length scenes included in the member's area of Step Siblings Caught. There are also photo galleries also included that you can enjoy having access to as well, which totals 8+ photo galleries at the time of this review. While the count is low, keep in mind the site is brand new and is updating between 1-4 times per month.
Video Specifications
The videos here at Step Siblings Caught are shot in 1920×1080 resolution which is also known by calling it 1080p high definition quality. You'll enjoy the ability to stream them using the flash player or you can download them to your hard drive or mobile device in WMV and MP4 formats.
Photo Specifications
Photos at Step Siblings Caught are shot in high resolution. Enjoy photos in a maximum resolution of 5760×3840. You'll enjoy having these rich photos in your possession. You'll have the choice to click through pictures individually, by using the slideshow feature or by saving all photos in set using the ZIP file download option.
Bonus Content Included
The site includes 7 bonus sites from the Nubiles Porn network free of charge. The complete list of porn sites included can be found on the right hand sidebar of this review.
Possible Concerns
The site is new and growing. The video scene count is low and that might be a turn off for you. Keep in mind, the site is updating and there are bonus sites included that are updating, so you're not exactly losing out.
The site has prechecked cross sales on the join page of the site. I think you're going to benefit from deselecting offers that don't work for you. If you don't want the extra charge, please deselect those extra offers.
Conclusion
Step Siblings Caught is definitely one of the hottest porn sites I've seen that feature step siblings, step moms and friends masturbating, having hardcore and lesbian sex in beautiful 1080p high definition quality. I think you're going to be very turned on by what you see here and will be very pleased with all the action you get over time as the site updates. I realize the scene count is low, but it is increasing each and every month. The video playback options are good, the site is well designed and some of the hottest bonus sites from the Nubiles Porn network are included for no additional charge. If you're turned on by hot step relatives having sex with one another, you're going to definitely enjoy what this porn site brings to the table. As new information is learned, I will update the review accordingly. Join Step Siblings Caught Now!
Step Siblings Caught Sample Video
Step Siblings Caught Sample Photos
Step Siblings Caught Screenshots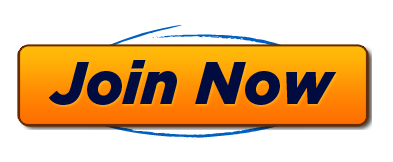 Step Siblings Caught User Reviews and Comments