Tricky Masseur Review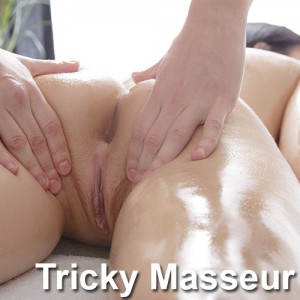 Tricky Masseur is a massage porn site featuring hot teens getting oiled up, touched, rubbed and you guessed it – fucked. These hot and beautiful young women 18+ years old at Tricky Masseur think they're going into the massage parlor for their normal massage. As soon as they get naked, it was game on for these horny male massage attendants. They do whatever means necessary to get themselves "tissue deep" in these teens. Videos here at Tricky Masseur are shot in beautiful 1080p HD quality and access to this particular site allows you to enjoy the entire Teen Mega World membership pass of 42+ sites combined, free of charge. Read or watch the Tricky Masseur review below to get filled in on what's happening with this porn site and to help you decide if it's worth joining.
Tricky Masseur Video Review
 Video Not Playing? Click Here To Download It!
The Women
Tricky Masseur is packed with some of the hottest porn models you're going to see on the Internet. These young women are 18+ years old and are typically white, petite, have decent sized tits and nice asses. I think when you see the women here, you're going to be enjoying their polished looks, sensual bodies and willingness to succumb to the horniness of the male massage attendants who rub them and fuck them.
Not every single girl falls under the same "type". These girls have their own characteristics that seperate them from one another. Their ages can vary, tit size, hair color, eye color, whether they have tattoos or not (most, if not all, don't) and whether they have any sort of pubic hair.
The best way to summarize these young women up is that they're all young, tight, horny and white. I didn't notice any other ethnicity or any plus sized women at all either. Every woman has beautiful hair and looks extremely yummy in each of the scenes provided. I think you're going to be impressed with how well put together these women are.
The Action
The action you're going to enjoy with this membership pass is pretty straight forward. The thing is, it's a massage porn site so you're going to obviously get some of the hottest massage scenes with this pass. You're going to see beautiful girls getting rubbed. The scenes usually show the girl getting seduced and turned on during the act of the massage. These guys get crafty and start rubbing these girls lower and lower, or on the side of them, making them hot and horny.
Before you know it, these beautiful babes are allowing these male massage attendants to rub their clits, play with their tits and in no time, eating them out, fucking them and blowing their thick loads on them.
It's important to note that you're getting other variations of massage sex included in this membership pass. You get girl rubbing guy, guy rubbing girl, girl and girl rubbing guy and similar variations as it's not always the guy doing the initial massage and sex initiation.
In a nutshell, you're getting massages turned into hardcore sex. You really can't go wrong with this membership pass to Tricky Masseur if you like this concept.
All the action is recorded in massage studios, so the scenes have an authentic feel to them. I think you're going to be happy to know that you're getting a real massage turned sex experience with this membership pass.
Content Included
Inside the member's area of Tricky Masseur, there are over 213+ full length massage porn videos for you to enjoy. Additionally, you're going to enjoy about 213+ photo galleries that are yours to enjoy as well. You will expect to receive about 2-3 full updates per month when you're a member of Tricky Masseur.
Video Specifications
Video quality at Tricky Masseur is shot in 1920×1080 resolution, which is also known as 1080p high definition quality. You can't go wrong with such rich quality scenes. The videos can be streamed or downloaded in WMV and MP4 file formats directly to your pc or mobile device.
Photo Specifications
Photos are rich and are shot in high resolution quality. Enjoy still shot photos shot in 3500×2333 resolution with access to the site. Tricky Masseur allows you to save photo galleries to your hard drive in ZIP file format, however no slideshows are included, you must browse them manually.
Bonus Content Included
The best part about having a great membership pass to Tricky Masseur is that the fun doesn't stop just there. You get a solid 42+ bonus site selection with access to this site. This means, you'll enjoy the entire Teen Mega World network on the house. Details on which sites are included are found on the side bar of this review.
Possible Concerns
There are prechecked cross sales on the join page. You should deselect such offers to save yourself some money on your membership pass.
The trial option will renew monthly, and cost you more opposed to just picking the monthly membership right from the start.
Conclusion
Tricky Masseur is definitely one of the highest ranked massage porn sites I've reviewed. I think you're going to really enjoy this membership pass if you like seeing girls getting massaged, coerced into fucking and taking a guy's hot load. The video quality is shot in 1920×1080 resolution, the scenes are easy to play, the site updates often and the membership pass contains over 42+ network sites courtesy of the Teen Mega World network. I think you should certainly check out Tricky Masseur and consider making it your choice for teen massage porn. Join Tricky Masseur Now!
Tricky Masseur Sample Video
Tricky Masseur Sample Photos
Tricky Masseur Screenshots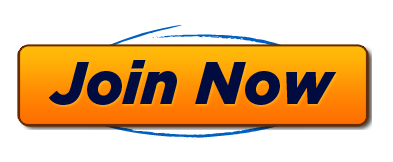 Tricky Masseur User Reviews and Comments