TS Seduction Review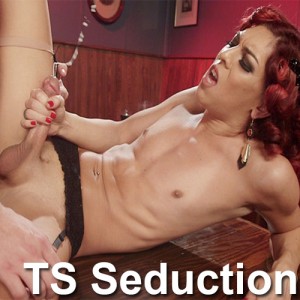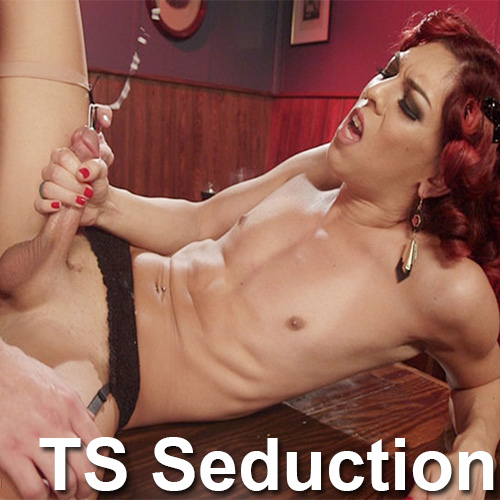 TS Seduction is a tranny porn site that brings you hot transsexual babes that enjoy having hot sex captured on video featuring acts with both men and women. If you're turned on by watching hot shemales having sex in beautiful 720p HD quality porn, you're going to enjoy what this site has to offer you with membership access today. You'll be seeing trannys fucking men, men fucking trannys, trannys fucking women and all kinds of sex acts in-between, there is no rule exactly how the scenes go down. With over 476+ full length shemale scenes included and matching photo sets (updated every week), you will be very temped to find out more about this porn site before you join it. I've put in the work to help you learn about this site before you join it. Read or watch my TS Seduction review below to find out all the information you should know before spending your hard earned money on this site today.
TS Seduction Video Review
Video Not Playing? Click Here To Download It!
The Shemales
The shemales at TS Seduction are very hot and unique individuals. You're going to see that they are 18+ years old all the way to 30/40 years old. For the most part, every single tranny is gorgeous and definitely good looking enough to make you want to stroke your cock hard to the action they're a part of in these porn videos. The babes here have nice tits, great asses, look very pleasing aesthetically and wear good looking clothes and have their make-up game on point.
The difference between the tranny girls here at TS Seduction versus one another include a mixture of subtle and more prominent differences. You're going to notice some shemales have bigger tits, some have different sized asses, body shape slightly differs, some have abs, some have bigger cocks, some t girls have tattoos, some have a little bit of pubic hair, some are Asian, some are white, some are Latina and others are black. Obvious differences like hair style, hair color, eye color and the like are a given.
Basically, you're getting some really good looking shemales at TS Seduction to jerk off to. These babes have their own unique features that make them stand out among the rest and make this porn site have some variety. I didn't see any unattractive trannys here, I would say they all look attractive in the eyes of the consumer.
The Action
The action you're going to enjoy at TS Seduction includes sex between shemales and men, women and men, shemales and females and all kind of in-between fun like group sex, masturbation and plenty of orgasms.
Shemales fucking men (and men fucking shemales) – These hot trannys take their turn fucking these men in the scenes at TS Seduction. You're going to watch beautiful hung babes feeding their cocks inside these horny men. Whether they're looking to have their cock sucked, or fucked, these shemales are getting themselves off by delivering their functional cocks to these men (yes, these shemales can cum!). On the contrary, you'll see these men delivering their hard cocks to the mouths and asses of these lovely t girls. Watch them force feed their cocks into shemale's fuck holes and blast thick loads of cum all over them.
Women and men – Usually in the threesomes involving tranny girls, you'll see some guys fucking women in these types of scenes. I think it's self explanatory, but basically you're going to see beautiful women getting fucked by men as a part of a tranny threesome. Watch these girls polish these guy's cocks and take them in their fuck holes too.
Shemales fucking females – Watch beautiful tranny girls fucking these wonderful women on video here too. They take their hung cocks and slide them in these women's fuck holes. Whether it be a female sucking a tranny cock, getting fucked or taking the cumshot, they're certainly greedy for the end result. These females use sex toys like strap ons on these females to return the favor, since they don't have cocks of their own. It makes for really interesting entertainment.
Shooting locations at TS Seduction seem to happen in bedroom settings primarily. You'll find dungeon setups, fireside sex, living room setups, doctors' offices and more as the main shooting locations. They seem to get pretty creative when it comes to bringing in new and exciting content to the member's area, so you can probably expect there to be new and exciting locations in the future.
Content Included
In the member's area of TS Seduction, you're going to find 476+ full length porn videos to watch instantly. There are also matching photo galleries included as well which bring you 476+ photo sets that you can browse too. Updates at TS Seduction are happening once per week, bringing you new and fresh content over time.
Video Specifications
The video quality at TS Seduction is still considered high definition quality coming in at 1280×720 resolution or 720p HD. Videos can be streamed or downloaded to your computer or mobile device in WMV and MP4 formats.
Photo Specifications
The photos at TS Seduction come to you in 1024×768 resolution. This means you're going to enjoy them in decent quality levels with your membership pass to the site. There are no slideshow options included, however you can browse the photos individually through your browser. You can also save ZIP files of these photos to your computer so you can save them all at once to enjoy them.
Bonus Content Included
There are currently no bonuses offered at TS Seduction.
Possible Concerns
The only real concern I have about TS Seduction is that the site only has videos in 720p HD. Since this level of quality was standard, 1080p and 4k resolution options have hit porn sites in recent years. I hope they improve the video quality, however their production quality is bang on and still enjoyable to watch.
Conclusion
TS Seduction definitely brings you hot shemale porn videos that you can begin enjoying with membership access to this site immediately. Watch men fucking shemales, shemales fucking men and shemales fucking females here at TS Seduction in 720p HD quality. The site updates every single week and brings you new content that you can look forward to. The site has good playback options and allows the user to browse the site flawlessly. I would certainly check out the site if I were you. If you're turned on by tranny girls and enjoy watching them have sex, this site is definitely up your alley! Join TS Seduction Now!
TS Seduction Sample Video
TS Seduction Sample Photos
TS Seduction Screenshots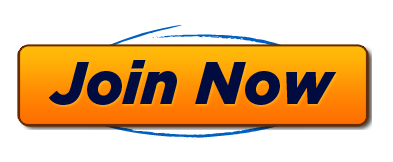 TS Seduction User Reviews and Comments