Tranny Pros Review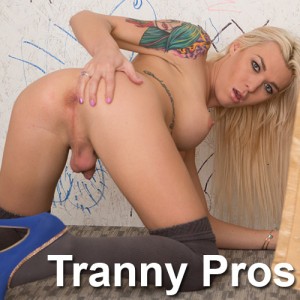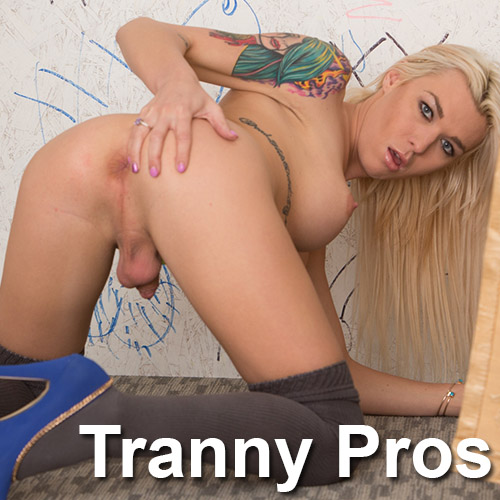 Tranny Pros is a tranny / shemale porn site that brings Internet users exciting hardcore porn videos in 1080p high definition quality. Those of you who enjoy watching beautiful trannys sucking cock, getting fucked, taking cumshots or even having lesbian shemale sex on video will enjoy what this site has to offer you. This membership pass comes to you directly with over 595+ full length scenes, updates in batches and brings you some great bonus sites, 28+ from the Fame Digital Network in fact, and bottom line brings you some great tranny porn that you came to see in the first place. If you're considering joining this porn site, please do read or watch my Tranny Pros review to learn more about the site. I go through all the nitty gritty to bring you truthful, honest and informative information about this site so you don't have to.
Tranny Pros Video Review
Video Not Playing? Click Here To Download It!
The Trannys / Shemales
You're going to notice that Tranny Pros is full of the hottest trannys in the porn industry. Well, I mean I can't exactly speak for EVERY porn site in the industry, but they sure do have some of the hottest shemales you'll ever set your eyes on. I'm talking hot – sometimes hotter than some of the female pornstars on the Internet. That must say a lot about these chicks with dicks. They certainly know how to please and they look fantastic.
These trannys vary in age. It's hard to tell which ones are 18 and which ones are 25-30 years old. They all look fairly young and in shape, so I guess we're winning either way, no matter if they're getting older than their costars or not. Some girls are black, some are white, some are Asian and others Latina. Whether or not a shemale is "passable" depends on many factors, like her voice, tit size, ass implants, etc which make the most dramatic effects. Other factors like whether she has tattoos, body hair, tall or short, her choices in makeup, hair color or clothing are lesser signs if she's passable or not. The truth is, she's passable only if you think she's passable and I've been fooled a few times saying "no way that's a tranny!".
The trannys here definitely have their own look to them. All the facts mentioned earlier vary as each girl is different. The biggest variations you'll see between them is their voice, cock size, body shape and features, height and broadness. The daintier the t girl, the better chance you'll think she's passable. Some people actually enjoy watching shemales that are obviously not passable and that can be enjoyable for them just the same. I do have to admit, most of the trannys here look pretty good overall.
The Action
The action at Tranny Pros is very nice. You're going to see beautiful tranny girls getting fucked, trannys fucking men, cock sucking, eating ass and even engaging in tranny lesbian sex (trannys having sex with females). I think you're going to be incredibly turned on by Tranny Pros videos as they contain just about any sort of shemale action you're going to want to enjoy.
The hardcore sex scenes show a horny t girl getting fucked in the ass in the majority of sex scenes here at Tranny Pros. There's almost always anal happening, usually with the tranny receiving a cock, however you'll see men and women (strap on) both fucking shemales too. There's always some sort of masturbation or cock sucking involved before the scene really gets going and ends with cumshots from either the man or tranny busting their nut.
With men, women and trannys involved in the same scenes within the member's area of Tranny Pros, lots of great and wonderful sex is bound to happen. I think you're going to be very pleased to see and enjoy the hot action found inside the walls of this membership pass. Action you'll have to see firsthand to truly appreciate.
Scene shooting locations at Tranny Pros seems to happen a lot on beds, in spare rooms, couches in the living room, glory holes, pool side and in other indoor and outdoor locations. I can't wait to see the next new place they add to their productions.
Content Included
The member's area of Tranny Pros currently contains 595+ full length porn videos. There are also photo galleries included which allow you to enjoy 595+ photo sets too. Updates are inconsistent, but they are still occurring in the member's area of the site, so the site is semi-active.
Video Specifications
The videos here at Tranny Pros are shot in 1920×1080 resolution, or 1080p high definition quality. The oldest videos are in worse resolution due to the technology limits of the yesteryears. The videos can be streamed or downloaded in MP4 format to your computer or mobile device.
Photo Specifications
Photo sets are most certainly included when you join Tranny Pros today. Enjoy browsing through all the photos you can enjoy from each scene using the browser or downloading each photo set in ZIP file format. Maximum resolutions for photos tap out in 1920×1280.
Bonus Content Included
Lucky us! We all get bonus access to the Fame Digital network absolutely free of charge when you join Tranny Pros today. Those that do join the site will gain 28+ bonus sites that can be enjoyed as long as you're a Tranny Pros member. All the bonus sites are listed on the right side bar of this review.
Possible Concerns
Some of the biggest issues I found with Tranny Pros is that the updates aren't consistent. They do update, but it's a bunch at once, randomly. If they could regulate this that would be great.
There's prechecked cross sales on the join page of Tranny Pros's join page. You must deselect these additional offers to save yourself some money and not get charged for things you didn't want.
Conclusion
Tranny Pros definitely brings you some of the hottest and most entertaining shemale porn videos to their membership pass. You're going to enjoy watching men fucking trannys, females fucking trannys, trannys fucking men and trannys fucking females in these scenes. Videos are updated, bring you 1080p HD quality videos, good playback options and 28+ amazing Fame Digital network sites free of charge. I highly recommend you consider the information provided in this review before joining and definitely check out the site if you're turned on by tranny porn. Join Tranny Pros Now!
Tranny Pros Sample Video
Tranny Pros Sample Photos
Tranny Pros Screenshots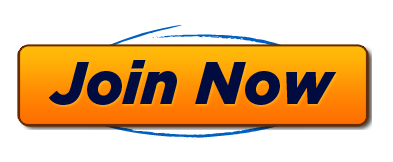 Tranny Pros User Reviews and Comments