Tiny 4K Review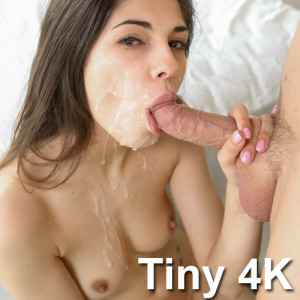 Tiny 4K is a wonderful new porn site that brings you videos of young, tight girls who get fucked in hardcore porn videos in 4K resolution. Lately, and especially in 2015, 4K resolution has been a big deal in emerging markets. Anyone who enjoys watching the best quality porn will have to have a look at this porn site because it offers the very best the Internet has to offer. It's based around petite girls who enjoy giving blowjobs, fucking, engaging in threesomes and more. Production quality and value is number one with this site, so we'll be looking for this information to back up their claims during our written and video segments of this Tiny 4K review. Sit back and relax while I share with you my findings about Tiny4K and what you get when you join the site below.
Tiny 4K Video Review
 Video Not Playing? Click Here To Download It!
The Women
The women you're going to find at Tiny 4K are cute and young! They're around the age of 18-25 years old in my opinion and they have a mixture of small to medium sized tits (but never large it seems). Their asses are nice and tight. I haven't see any undesirable asses on this site, nor tits, so they're doing a sweet job bringing the very best quality to the member's area of the site.
Their bodies are petite, beautiful, tight and youthful looking. There's a reason they call this site TINY. Tattoos haven't been present on any of the girls here thus far, but I wouldn't rule this from being a possibility in the future scenes provided.
Some girls here have a hairy pussy, but it's not a prominent thing amongst all performers. Most of them are actually shaved. There are just white girls at this time, or at least they would all be classified as such. It would be cool to see some other ethnicities mixed in there too (yes there are tiny brown and black girls!). Their hair and makeup are kept basic and to the point in these scenes. You won't find a model who doesn't have her hair done nicely, along with her makeup or clothing choices. Most young women here seem to have soft, cute faces and that definitely helps turn men on here as they came here for some real cute babes.
The Action
You're going to find that most of the action at Tiny 4K seems to include a blowjob, some pussy eating, hardcore fucking and a cumshot at the end of the scene. It's pretty well produced that these events don't seem boring or uninteresting. The girls vary, the way they get their fuck on changes and the scenery is quite different.
One scene starts by showing a cute blonde haired girl playing around in her bed with pink panties on, exposing her nipples and that shaven twat of hers to the camera. She bends over doggystyle and starts masturbating her pussy before turning back over again and putting a finger in both of her holes. Then the guy shows up, giving her a nice big cock to suck on with her cute blue eyes giving him eye contact. Many hot slurping sounds were to be enjoyed as she continued to polish off his cock. After licking his balls and shaft, she starts riding his face while she and him play with her breasts. Using his tongue, this man gets deep into this tiny babe's pussy. She actually enjoys her ass being eaten too, which he seems to do a good job with. He picks her up and starts sliding his hard dick deep inside her wet shaven cunt and lets out some beautiful, gentle moans. Putting her down on the bed, he uses some pussy juice to fuck her tight asshole with while she masturbates. Back on his cock she went as she rode him hard for just a little bit longer. He prefers her in doggystyle with her eyes making contact with him every once in a while. Just as he's about to cum, he pulls out and blows his load all over her beautiful mouth, allowing her to lick it all up!
All the action seems to be occurring inside a house, on beds and on other types of living room furniture. They don't seem to be taking the scenes anywhere else, but the good news is the shooting locations seem to be altered so you don't see the same exact shooting location every time.
Content Included
Inside the member's area of Tiny 4K, you're going to notice there are over 70+ full length scenes and 70+ equally shot high resolution photo galleries included as well. Updates happen at Tiny 4K regularly, so you're constantly getting new content in your membership pass.
Video Specifications
Videos at Tiny 4K are shot in 4K resolution, which is also known as 3840×2160. This is the best possible level of quality the Internet currently offers in the year 2015. You're going to be quite happy knowing that Tiny 4K has your back bringing you the best possible quality. In addition to UHD quality, you're also getting 1080p HD quality too as a backup incase your computer lags too much while enjoying 4K resolution. You can play videos using the flash player or download scenes in MP4, MPG or WMV file formats.
Photo Specifications
Photo galleries at Tiny 4K are a nice treat. Pictures at Tiny 4K come to you in a resolution of 1500×1000. This is decent (and screencaps are in 4K) quality and I think you're going to have fun browsing the exciting still shots taken alongside premium quality video. ZIP files are included with this pass.
Bonus Content Included
There are no bonus sites included. To watch other content from other sites, you must unlock the site by joining it. Related porn sites by the same company are found at the top of the member's area.
Possible Concerns
There aren't a ton of concerns with Tiny 4K, however there were a few worth noting. The first is that there are ads in the member's area for other sites and cam site shows. I think they can do away with the advertising. It doesn't add to the user experience. There is a prechecked cross sale on the join page. This means you might accidentally join an extra site, resulting in additional charges, make sure that's unchecked. Also, one more thing, the trial period pricing rebills at a higher than the monthly rate. Be sure you select monthly if you think you're going to want a month, or be sure to cancel the trial the same day.
Conclusion
Honestly, Tiny 4K does have some of the hottest young babes getting fucked, sucking cock and taking cumshots in 4K resolution. I think you're going to be very pleased with what you get in this membership pass and be happy with the facts presented in the Tiny 4K review here. The site design is great, easy to browse, contains regularly updated videos, UHD quality, good playback options and plenty to look forward to. Join Tiny 4K Now!
Tiny 4K Sample Video
Tiny 4K Sample Photos
Tiny 4K Screenshots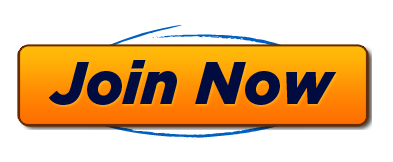 Tiny 4K User Reviews and Comments