Puffy Network Review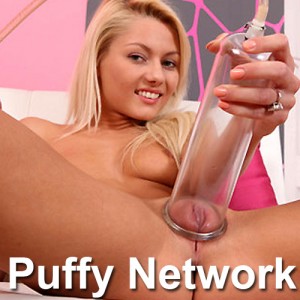 The Puffy Network is a network porn site that brings you complete access to its 4 sites included in the member's area. If you're a fan of hot teens and young adults 18-30 years old, puffy vaginas, lesbian sex, blowjobs, facials and pissing, you're going to absolutely enjoy all that Puffy Network has to offer you. The site currently has over 1121+ full length porn videos and is Updated 2-3 times per week. You're going to enjoy all the brand new 4k UHD and 1080p HD resolution porn videos shot and included in this membership pass, they've certainly adapted well to the latest in ultra high definition quality we all crave. I believe once you read and watch my Puffy Network review, you will be convinced that this site is totally worth your hard earned money if you're turned on by hot women and their various fetishes.
Puffy Network Video Review
 Video Not Playing? Click Here To Download It!
The Women
The women at Puffy Network are very beautiful, young looking and breathtaking. You'll find out and quickly discover that the girls here are between the ages of 18-30 years old, with the majority towards the younger age group. Most of the girls are the 18-25 year old petite "teen" type. Most girls are white and most girls have average sized tits, which is still more than a handful.
Most girls are without tattoos, while you're going to find the odd one that has a tasteful tattoo. While most girls are white (European), you'll see Asian and Black girls here too. Most girls have a shaven pussy, but there are others that are a little bit hairy with a handling strip for example.
You'll find that whatever the case is with these young women, they all have a few things in common. They are cute, sexy and have beautiful makeup and hair. They come to the shoot with presentation value and are very enthusiastic during the scenes they're a part of. Makeup and wardrobe options are on point.
The Action
The action you're going to see inside the member's area of Puffy Network includes a variety of exciting sex acts you might be really into watching. You're going to see solo masturbation, hardcore and lesbian sex, blowjobs, facials and pissing!
The solo action inside this porn site shows beautiful young women masturbating, playing with their nipples, fucking their pussies using sex toys and rubbing their clits. Some other kinky acts include speculum play and very large dildos. There's even some light anal stimulation found in some scenes.
The hardcore sex shows boy / girl scenes inside this membership pass. Watch beautiful girls getting fucked in various positions by the guy. These guys enjoy feeding their cocks to these women in their mouths and wet pussies. Some scenes include deepthroat. Scenes usually end in cumshots to the mouth, tits or other areas of the body.
The lesbian sex scenes show beautiful young girls kissing, eating pussy, using sex toys, masturbating each other to orgasm and just having a great time. Scenes usually end in kissing, cuddling and orgasms.
The pissing scenes feature hot girls masturbating and squirting piss. Some scenes show the girls purposely peeing in front of the camera during her play time. Some scenes even show men pissing directly into girls' mouths. If you're turned on by watersports, you'll love this type of action.
Shooting locations for Puffy Network videos include bathrooms, showers, bedrooms, living rooms, kitchens, outdoors and more. They keep switching things up, so you're kept entertained.
As you can tell there's a ton of different types of sex scenes and watersports found at Puffy Network. You'll be very happy with the scenes and shooting locations, not to mention the production value of these scenes.
Content Included
Inside the member's area of Puffy Network, you're going to find yourself enjoying access to over 1121+ full length porn videos immediately when you obtain access. There are over 1085+ photo galleries included as well that you can browse immediately too. Updates are happening between 2-3 times per week.
Video Specifications
Videos at Puffy Network are now shot in 4k resolution. I wouldn't say all the sites within the network are in 4k yet, but they're headed that way. You're going to be seeing videos in a maximum of 4k UHD 3840×2160, with 1080p HD 1920×1080 being the runner up (and still a fantastic quality level). You're going to be very pleased with just how great the scenes look overall. There are streaming options in the browser or you can download videos to your computer or mobile device in WMV and MP4 formats.
Photo Specifications
Photos are shot in high resolution quality. You'll find pictures on the site in 3400×2267 resolution, which is very good quality. Photos can be browsed individually or you can watch the slideshow to have the pictures changed for you. ZIP file support is found on the site and allows you to save many photos all at once.
Bonus Content Included
The Puffy Network contains access to 4 sites, making this network pass exactly what it is – a huge collaboration of great scenes featuring young adults. See the sidebar to find out exactly which sites you're getting when you join this site.
Possible Concerns
At this time, it was very hard for me to find anything majorly wrong with Puffy Network.
Conclusion
Puffy Network definitely comes to you with a membership pass full of value. Featuring over 1121+ full length scenes, you're going to be very busy enjoying the hardcore, lesbian, masturbation, deep throat and pissing videos found inside the member's area of this site. The site updates often, brings you 4K UHD and 1080p HD videos, good playback options and a total of 4 network sites to keep you highly entertained. I highly recommend you checking out Puffy Network today. Join Puffy Network Now!
Puffy Network Sample Video
Puffy Network Sample Photos
Puffy Network Screenshots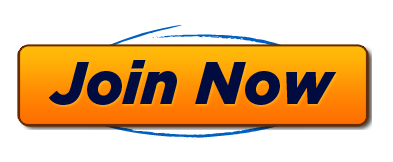 Puffy Network User Reviews and Comments