ATK Girlfriends Review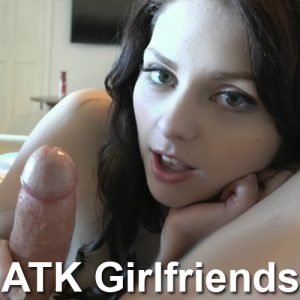 ATK Girlfriends is an amateur porn site that brings Internet users some 1160+ full length teen porn videos which give access to some of the hottest hardcore, lesbian and solo masturbation scenes in beautiful 4K UHD / 1080p high definition quality. If you're someone who enjoys watching gorgeous amateur babes aged 18-25+ having a great time on video, you're absolutely going to have an enjoyable time browsing this porn site today and having full access to their archives. This porn site updates almost daily, to keep your membership pass full and worth having for a long time. You should read or watch my ATK Girlfriends review to learn more about this porn site before you join it today.
ATK Girlfriends Video Review
Video Not Playing? Click Here To Download It!
The Women
The women you're going to find at ATK Girlfriends are young women, aged 18-25¬+ years old typically and look cute and sexy. There's no way to summarize every single woman in this membership pass in just one sentence. The answer to the type of women you get when you join this site – well it varies. You get such a variety it's actually kind of funny how different the women can change from one to the next. Amateur teen porn definitely varies factors like the woman's body size, her height, her weight, her tit size, whether she has pubic hair, whether she has tattoos, etc. There could be so many different varieties of the young women here, it's impossible to depict them in a single phrase.
Each of the women here seem to wear tasteful amounts of makeup, if any. This is amateur porn so it's not exactly makeup / hair style focused and I don't really think the surfers like you and I care how nice her hair looks when we're here to see how these dirty girls get fucked. I could be wrong, but there's other sites out there for those that want raw beauty, photogenic women. Don't get me wrong, these girls look great, but they're here for the fun, not aesthetics.
ATK Girlfriends currently seems to have mostly white females on their site, from a glance at least. Either they have no other ethnicities on their site or I missed it. Most of the women seem to look cute, are very attractive, mainly petite young white women. I would love to see some Asian, black, Indian and Latina in the mix in the future if possible, but for now, this is what the site includes.
The Action
The action inside the member's area of ATK Girlfriends varies considerably. You're going to find there to be masturbation, hardcore and lesbian sex within the confines of this membership pass. I think you're going to enjoy the fact that the site is so versatile with what they offer – you won't get bored!
The masturbation scenes show cute girls toying with their pussies as they get their orgasm on in these scenes. You're going to watch them playing with their tits, nipples, pussy / clit, and labia before getting toys out or finger fucking themselves in their tight fuck holes. It's nice to see a young woman playing with herself in good quality videos.
The hardcore scenes are very much standard. You're going to witness beautiful women getting their pussies plowed in these scenes. Watch women giving blowjobs, fucking and taking cumshots in these videos. The guys love to eat pussy, play with the girls however they choose and yes, they look forward to blowing their load all over the hot babes they're fucking.
There are also lesbian sex scenes included at ATK Girlfriends. You're going to enjoy watching beautiful young women eating pussy, finger fucking each other, tribbing (grinding, bumping), participating in threesomes, kissing / making out and using sex toys to get one another off. I think you're going to be pleased watching these women playing with one another in these scenes. Nothing beats two hot young women having fun together.
The scene shooting locations vary quite considerably, sometimes they're taken outdoors, most times taken indoors. You're usually going to see a bedroom type scenes with these amateur girlfriend videos. I think you're going to be happy with the shooting locations because the scenes are pretty standardly set in a home environment.
Content Included
The member's area of ATK Girlfriends currently contains 1160+ full length porn videos. There are no photo sets. The site updates 4-6 times per week to bring you new content.
Video Specifications
The videos here come to you in 3840×2160 and 1920×1080 resolution, or 4K UHD and 1080p high definition quality. You're going to notice that you can stream or download videos in WMV and MP4 formats to your computer or mobile device with ease.
Photo Specifications
There are currently no photos offered at ATK Girlfriends.
Bonus Content Included
There currently is no bonus content included in this membership pass.
Possible Concerns
The site doesn't currently have any photo sets.
Conclusion
ATK Girlfriends definitely brings forth a great selection of 4K UHD amateur teen porn videos bringing masturbation, hardcore and lesbian sex scenes to your computer screen. If you're someone who enjoys watching beautiful young amateur women on video in great quality videos, you should definitely consider checking out this porn site today. The site updates almost daily and brings you a large collection of over 1160+ full length porn videos to enjoy immediately upon joining. I think the site is worth it, but ultimately it's your call if you join today. If you're unsure, you can check out Rabbit's ATK Girlfriends review too. Visit ATK Girlfriends Now!
ATK Girlfriends Sample Video
ATK Girlfriends Sample Photos
Invalid Displayed Gallery
ATK Girlfriends Screenshots
Invalid Displayed Gallery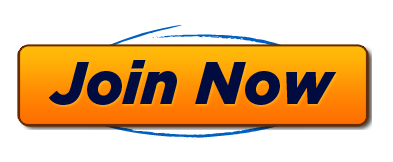 ATK Girlfriends User Reviews and Comments