Jav HD Review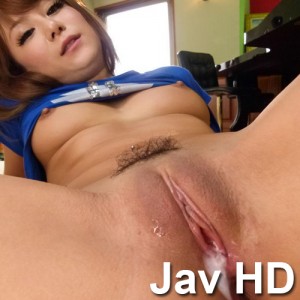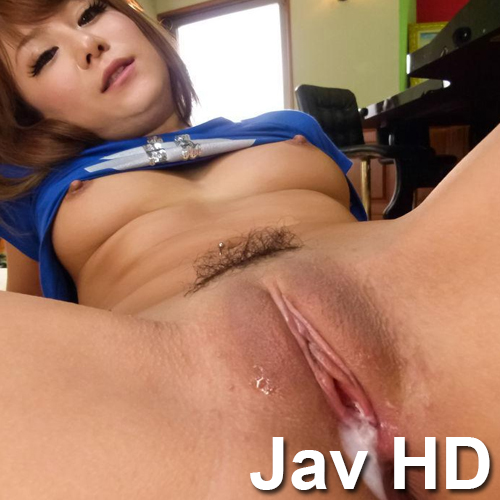 Jav HD is one of the top Asian porn sites on the Internet providing users with Japanese porn videos for their enjoyment. Whether you're looking for Asian lesbians, hardcore sex, masturbation and more, you're going to find it at Jav HD. The site continues to bring between 1-5 updates per day, which will keep you very busy I might add, in high definition quality action. This site promises to continue to bring you good high definition porn WITHOUT always censoring out body parts (most of the site). Jav HD is an Asian porn network sites that brings you a combined total of over 15+ Asian porn sites into one pass that is an affordable, easy to use membership that brings you quality, video quantity and enjoyment. There's many reasons this site ranks among the top of all Asian sites, and we're going to bring you the facts below in our Jav HD review below by either reading or watching it.
Jav HD Video Review
 Video Not Playing? Click Here To Download It!
The Women
Jav HD is all about bringing you beautiful, sensual and horny Asian women – specifically Japanese women. You're going to find the women here to be cute, mostly in shape 20-30 year olds, if I could take an educated guess based on the website's data. These Asian babes have small to medium sized tits on average and decent asses too. They're not big / chunky by any means and most of the Asian women out there are fairly in shape, especially the ones that appear at Jav HD.
I don't see any women here with tattoos but it's always possible there's one snuck into the mix. Being as they're actually woman from Japan, they're infused with their country's culture, so the chances of them actually bearing tattoos like pornstars in North America is slim.
You'll find that most of these Japanese babes are petite and seductive. Most of the women here seem to have a hair pussy. There are lots that shave their vaginas but it seems there's at least a 50:50 bush to shaven pussy ratio.
All these models appearing in the scenes seem to have very cute, hot and adorable outfits. These young women dress according to their mood. Sometimes they want to be cute Japanese girls other times they want to be the slutty Asian princess of your dreams. Any kind of make up and hair styling is on point, I might add.
The Action
The action that Jav HD brings you is very exciting and highly anticipated Asian Japanese porn scenes. You're going to see lesbian, hardcore and threesomes primarily with this pass. Breaking it down into different types of scenes included, you'll see creampies, bondage, shaving, pissing, blowjobs, squirting, bukkake and gang bangs.
Scene shooting locations include various Japanese themed houses, bedrooms, bathrooms, classrooms, outdoors, beaches, boats, doctor offices and more. You're getting 15 sites combined into one, so that's pretty much the reason you're getting such a diverse amount of content.
Content Included
The member's area of Jav HD currently has 5085+ exciting Japanese porn videos for you to watch and enjoy. The scenes here come to you with matching photo galleries which means you get equal number of photo galleries included. Updates at Jav HD currently are happening at a pace of 1-5 updates per day.
Video Specifications
Videos are offered in 1080p high definition quality at Jav HD. You're going to see videos offered in 1920×1080 resolution specifically. The videos are able to be streamed through your browser or you can save them to your computer's hard drive or mobile device in MP4 format.
Photo Specifications
Photos are done in a fair resolution. You're going to see photos in 1336×2000 resolution. This is known as medium – high resolution. You will find that you can easily click through pictures through your browser or download them in sets via ZIP file.
Bonus Content Included
The bonus sites included are network sites. Jav HD comes to you locked and loaded with 15+ Japanese Asian inspired porn sites. This means you essentially get the power of 15 sites for the price of 1. See the sidebar to the right to learn just which sites are included in this membership pass.
Possible Concerns
The only concerns we actually have with Jav HD are found on the join page of the site.
You'll find the prechecked cross sales offered on the site's join page. This means they're signing you up for more than you asked for. Deselect any offers that might cost you money to avoid this issue.
The trial is limited. You're going to have to upgrade to a regular membership pass in order to enjoy all that Jav HD has to offer.
Conclusion
If you're in love with Japanese / Asian porn, you're going to want to get your hands on this all inclusive membership pass. It features all kinds of hardcore, lesbian, masturbation and niche themed sex in high definition quality. The site updates 1-5 times per day, brings you good playback options and many network sites that combine 15 individual sites into one. I think personally this is one of, if not, the best Japanese themed site I've ever seen in my lifetime of reviewing porn sites. Join Jav HD Now!
Jav HD Sample Video
Jav HD Sample Photos
Jav HD Screenshots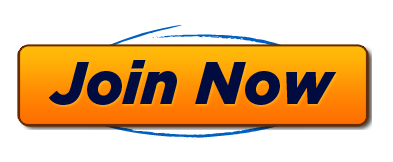 Jav HD User Reviews and Comments