Fake Hub Review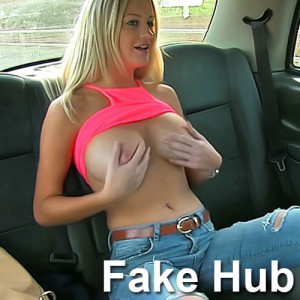 Fake Hub is a reality porn network site that is home to over 7+ amazing reality sites that bring you some of the best fake (insert career profession) porn reality scenes ever. By fake site, I mean the lead pornstar misleads his / her career in different situations. There's Fake Taxi for example, where the taxi driver isn't really a taxi driver, he's just trying to get in girl's panties and record it on camera. Or Fake Hospital, where the doctors aren't real either. They have about 7+ of these sites all in one membership pass for you to enjoy, which means you're getting over 1958+ of these amazing reality sex scenes in one membership pass, for just one price. Read or watch my Fake Hub review below to fully understand what you get when you join this membership pass today.
Fake Hub Video Review
Video Not Playing? Click Here To Download It!
The Women
The women you're going to see at Fake Hub range in a variety of age groups, looks and pornstar status. Some of these women are amateur and some are pornstars. This is a reality site, so you're going to see some videos where the leading role is a male pornstar and the women are amateur and others where the leading role is a female pornstar and the men are amateur.
The women here vary in age groups (18 and 40 years old seems to be the age grouping), have different tit sizes, ass sizes, body types (no fat / bbw though), amount of hair on pussy, hair / eye color, clothing and makeup. All the women here are white, European type girls, who just look attractive to blatantly sum it up.
Bottom line here is that at Fake Hub, you're getting a mixture of the hottest females between the ages of 18 and 40 that reality porn has to offer. There's a mixture of amateur girls and pornstars that will get you rock hard. These women look great and are absolutely amazing in these scenes. I think they've done a great job matching the women with the type of videos offered here in this membership pass.
The Action
The action you're going to see in the member's area of Fake Hub includes lots of hardcore and lesbian sex. You're going to see many "fake professionals" coax themselves into situations where they can take advantage of customers and patients. It's nice to see both men and women behind these brilliant setup situations.
The hardcore sex scenes show guys getting girls to fuck them in various situations. Lots of cock sucking, handjobs, finger fucking, pussy eating, various sex positions and more are included. It's hot seeing these beautiful women getting fucked on video in these public and reality type scenes. If you like watching girls getting fucked in doctor / fake taxi / fake cop scenes you will enjoy what this site brings you for sure.
There's lesbian porn sex scenes also included in the member's area of Fake Hub. You're going to enjoy watching hot lesbians making out, touching breasts, eating pussy, finger fucking, licking ass and more. Watch these beautiful pornstars and amateurs making each other cum in these scenes. I think you're going to be very happy with what you see in these fake taxi / fake agent type scenes. These women really know how to get what they want – hot girl on girl action.
There are many other types of scenes but that's just the jist of it. You get some great quality porn with Fake Hub. The shooting locations vary from Taxis, public places, bedrooms, doctor offices, living rooms and more. It's crazy just how many different locations Fake Hub takes video footage. They keep things nice and interesting for all of us at home.
Content Included
The member's area of Fake Hub currently contains just over 1958+ full length porn videos. There are no photo galleries provided. You can enjoy updates 1-2 times per day which means you're always going to have great content to watch.
Video Specifications
Videos at Fake Hub come to you in 1920×1080 resolution, or 1080p HD quality. You can stream videos or download them to your computer or mobile device in MP4 format.
Photo Specifications
Photos are not available at Fake Hub.
Bonus Content Included
Fake Hub is made up of 7+ amazing network sites. You're going to get access to many different "fake sites" which show lead pornstars starring in fake professions. They dupe the unsuspected public into having sex with them in many situations. Fake Taxi, Fake Cop and others like it are included. A full list is provided on the right hand side of this review.
Possible Concerns
There's a prechecked cross sale on the join page.
There are no photos included in this membership pass, just videos.
Conclusion
Fake Hub is actually a really good network porn site that brings a healthy dose of reality, public and amateur porn to your computer or mobile device. If you enjoy watching hardcore and lesbian sex in 1080p high definition quality, you're going to absolutely enjoy what's offered here at Fake Hub. This site updates daily, brings creative hardcore and lesbian porn in public and private settings. The site has good playback options, is very easy to use and is fed by 7+ awesome network porn sites in one easy to use membership pass. I highly recommend you check out Fake Hub if you are into interesting, fresh and exciting public themed porn sites. Enjoy. Join Fake Hub Now!
Fake Hub Sample Video
Sorry, there are no sample videos provided at this time.
Fake Hub Sample Photos
Fake Hub Screenshots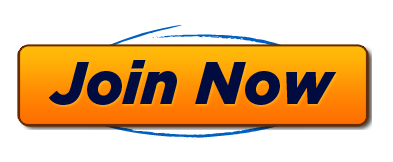 Fake Hub User Reviews and Comments