Stunning 18 Review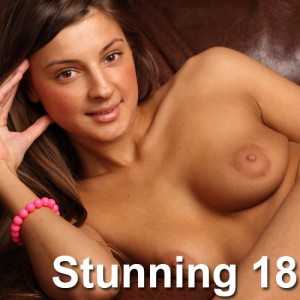 Stunning 18 is a very good looking porn site brought to you by the Met Art Network which shows beautiful and stunning young women 18+ years old who enjoy shooting softcore porn or "nude art" as it's called by none other than Antonio Clemens. The videos and photo sets here tend to show women's bodies in a true naked art form in various closeup shots as they move and pose for the camera. One thing you're going to want to know before reading any further is that Stunning 18 is NOT a hardcore / masturbation site, so you won't see a lot of playing, just lots of posing naked and in different positions. Before you join this porn site, please read or watch the rest of our Stunning 18 review below. I went all out to make sure every detail was covered so you know exactly what you're getting here.
Stunning 18 Video Review
 Video Not Playing? Click Here To Download It!
The Women
The women at Stunning 18 are very young, 18 years and older in fact. These babes are white with mostly the same or similar features. Most of the women here at Stunning 18 seem to have a nice thin or slightly chubby body, perky B or C cup tits and a very pretty face. You'll find that the tit and ass size on these babes usually remains consistent, but don't rule out a little variation. Pubic hair is typically neatly trimmed or non existent. If you like shaven girls, you'll find there's a lot of them on this site. I don't know at this time if they're allowing girls with tattoos on this site, but from what I can tell, none are present in the member's area.
These hot teens (or young adults) are known for having their hair done nice for each and every shoot they're a part of. You'll also notice that Stunning 18 models have tasteful makeup applied and are always wearing high end fashionable clothing or none at all!
The Action
You'll discover right away, that there isn't much action going on when you watch the scenes or browse the photo sets at Stunning 18. This site is mostly a tasteful nude art site that highlights the erotic side of these individual women. I couldn't believe how little these women had to move to get ME to move, if you know what I mean. These scenes typically are videos of hot 18+ year old girls showing off their beautiful naked bodies with minimal stimulating contact. They'll touch their hair, run their hands down their bodies, show their tits but you won't be seeing them finger fuck themselves. If you're looking for intense action, you're going to want to read the Met Art Network review because that site includes everything from masturbation to sex.
Shooting locations for scenes at Stunning 18 include: couches, bedrooms, dungeons, poolside, in nature, beaches and other amazing locations. You won't get bored watching these scenes because the scenery changes, the models are different and the scenes are shot in different ways.
Content Included
The member's area of Stunning 18 currently contains 153+ full length video productions at the time of this review. There are also about 380+ photo galleries available as well for you to browse and enjoy having access to today. Stunning 18 seems to keep an updated schedule of a brand update every 2 days. It's important to know that videos don't update as often as picture sets do. For example, it's been a month and a half since a video was added but new photo sets are added about every 2 days.
Video Specifications
Videos at Stunning 18 are shot in 1920×1080 resolution or quite simply known as 1080p HD quality. You're going to see amazing Stunning 18 scenes in the best possible quality. You can stream videos inside the member's area or you can download them in WMV, AVI and MP4 formats respectively.
Photo Specifications
Photo sets included at Stunning 18 come to you with a slideshow option, single click and view option and a ZIP file download. ZIP files allow you to download three different quality levels.
Bonus Content Included
At this time, there is no bonus content. It's important to know though, if you join the Met Art Network, you will get into Stunning 18 and other sites free of charge.
Possible Concerns
At this point in time, there are very few concerns joining Stunning 18.
There are prechecked cross sales you will want to deselect before joining. If you don't, it may cause you to upgrade your membership pass and take on extra payments.
The videos at Stunning 18 aren't updated as often as the photo sets are. There has been month gaps between video updates, but photo sets seem to be added like clockwork.
Conclusion
Joining Stunning 18 isn't a bad idea at all. The site speaks to those who enjoy erotic photography and filming of beautiful women who enjoy showing off their gorgeous bodies to the camera. This site isn't for those who are looking for penetration and masturbation (see Sex Art). Stunning 18 brings you regular photo updates and sporadic video updates. The scenes are easy to browse and play and the site itself is a very pleasant place to navigate and be a member of. I think you should consider joining Stunning 18 today if you appreciate the female body and enjoy nude photo sets taken in high resolution quality. Join Stunning 18 Now!
Stunning 18 Sample Video
Stunning 18 Sample Photos
Stunning 18 Screenshots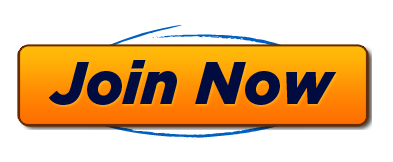 Stunning 18 User Reviews and Comments