FTV Girls Review
FTV Girls is an erotic, glamour porn site that brings beautiful, highly erotic and enjoyable female masturbation and lesbian sex scenes to your computer or mobile device in 1080p high definition quality. If you're someone who enjoys watching beautiful girls have exciting and entertaining encounters on video, you're going to want to check out this hot porn site today. The site is highly updated, has lots of videos and pictures already on the site, is fairly easy to use and prides itself on bringing a premium product to your possession. If you're at all interested in learning more about this porn site, please read or watch my FTV Girls review to fully understand what you're getting when you join it.
FTV Girls Video Review
Video Not Playing? Click Here To Download It!
The Women
The women you're going to find at FTV Girls varies to a degree, however, the site is very well suited for those who enjoy looking at young women aged 18-25+ years old with slim, fit bodies. The site is all about bringing beauty through the eyes of the camera. All of the women here are very good looking, have nice hair, great makeup and clothing choices too. They all dress using good fashion sense as they all look like they belong to each of the scenes they're a part of.
The girls at FTV Girls seem to range in body size, tit size, ass size, whether they have tattoos / piercings, whether or not they have hair on their pussy, and hair and eye color. None of the girls seem to be overweight. I only seemed to see white girls on this site, unless I overlooked any other race / ethnicity.
I think you're going to be very turned on by the women here at FTV Girls. They are absolutely beautiful, enjoy performing in the scenes they're a part of and look absolutely sweet and sexy, always. I think you're going to take well to these lovely babes from this erotic porn site.
The Action
The action you're going to find at FTV Girls varies between solo masturbation and lesbian sex. The best part about FTV Girls is that they focus on the beauty of each type of scene they do. Getting in touch with emotion and human body is one of their strengths. Don't expect rough hardcore porn with this site, it's all sensual and caring.
The masturbation scenes show beautiful girls touching their bodies, touching their pussies, touching their breasts and thighs. They build themselves up to a masturbation scene and work their way into the fun. Sometimes they use their fingers, sometimes they use their fists, sometimes they use toys. Sometimes they fuck their pussies, other times they fuck their asses. These girls really know how to turn us on, don't they?
The lesbian sex scenes are much like the masturbation scenes – very sensual and loving their bodies and their partners. You're going to see beautiful young women kissing, fondling breasts, making out, playing with pussy, finger fucking, fisting, ass play, sucking on boobs, tribbing and more. It's very hot to see amateur teen lesbians having fun with one another in these sexy scenes.
Shooting locations vary at FTV Girls. You're going to see outdoor, indoor, pool side and nature scenes. Typically, scenes shot in a home like setting are done in bedrooms and living rooms. The outdoor shoots vary considerably to private and public settings. I am grateful FTV Girls enjoys switching things up when they shoot their content.
Content Included
In the member's area of FTV Girls, you can expect to enjoy over 2200+ full length scenes and over 5300+ photo galleries. New content is added to the site between 1-2 times per week for each the video and photo sets. I'm happy to report the site is fully updating!
Video Specifications
The video quality at FTV Girls is superb! You're going to enjoy 1080p high definition quality scenes with membership access to site. You can stream videos using the browser or you can download them to your hard drive or mobile device in WMV and MP4 formats.
Photo Specifications
Photos at FTV Girls are a priority. They seem to pride themselves on providing high resolution photos to their members in approximately 3280×4928 resolution. You can browse photos individually or use their slideshow option. ZIP files are also available for you to utilize if you choose to save and extra files to your computer.
Bonus Content Included
There's some classic content included in the bonus section of FTV Girls. The site doesn't include any bonus sites though.
Possible Concerns
The site could use some more advanced search options. The navigation is a little bit sloppy but the video and picture playback options seem to make up for it.
The site has prechecked cross sales on the join page. You should deselect any options you don't wish to partake in. This will save you money long term.
Conclusion
FTV Girls definitely is a leader in the porn industry for bringing beautiful and highly erotic teen masturbation and lesbian sex in great high definition quality 1080p videos. The site has tons of content, over 2200+ videos and 5300+ photo sets, is updated several times per week, has good playback and viewing features and bonus material. If you're looking for a site that prides itself on high quality video and photo, you should definitely consider joining this porn site today if you're remotely interesting obtaining a membership pass. Join FTV Girls Now!
FTV Girls Sample Video
FTV Girls Sample Photos
FTV Girls Screenshots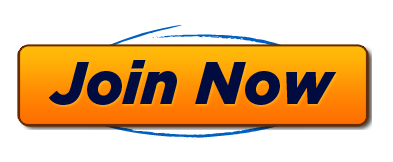 FTV Girls User Reviews and Comments