Lesbea Review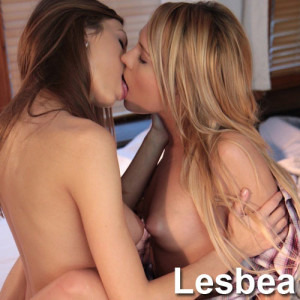 Lesbea is a lesbian porn site that strives to bring you one of the most entertaining and highly erotic lesbian content. Their approach to the porn they provide their members has a sensual, erotic undertone rather than the rough, in the moment lust that typical lesbian porn sites provide. These girls seem to enjoy letting themselves go and get immersed in the scene, making themselves vulnerable to truly have a good time. Reading or watching our lesbea review will surely help you understand what you're actually getting when you join this site today.
Lesbea Video Review
 Video Not Playing? Click Here To Download It!
The Women
The type of women you're going to see at Lesbea are beautiful, hand picked lesbian babes. You're going to see grade A quality women who have flawless appearances appear in these scenes. Since there's such a variety of women I would consider them all to be a mixed selection of the best amateur hotties.
The babes have different boob sizes. Some are bigger, some are very small and others in between. You'll also see that their nipples vary in shape and size too. You have lesbians here with tiny nipples, others with puffy and few with big hard nipples. Ass sizes tend to vary slightly, but it seems the majority have decently shaped, toned and average sized asses. You're NOT going to see any freaks of nature here.
These girls take pride in their appearance, which means the producers of these videos definitely have taken good care of their talent, ensuring they look their best for the scenes. Their make up, hair and clothes seem to be neat, tidy and fitting to the scenes they're a part of.
The Action
Lesbea is all about lesbian action. Those that browse the member's area of the site will find that you're getting videos that show one on one, authentic lesbian porn. These girls are full of passion. They enjoy kissing, holding each other, masturbating, fingering, tribbing (pussy bumping, grinding), eating pussy and using toys (strap ons) to get each other in the mood and eventually have a hot orgasm. The scenes here are all erotic, so you're not getting rough sex, you're getting sweet, lesbian love.
The girls here seem to have their scenes shot in various household locations like in the bedroom, on the couch, in the bathtub and other areas of the house. Other than that, there's really no other shooting locations to report. I found the shooting location didn't matter as much as the lust and passion between each girl did, which was demonstrated exceptionally here.
Content Included
Inside the active member's area of Lesbea, there are 288+ full length porn videos included right from the get go. These have already been posted and are currently available for viewing at any given moment. There are also photo galleries included too, which provide you over 252+ photo galleries that bring you exceptional still shots to your computer screen. Updates seem to be happening sporadically, which means one week you might get 4-7 updates while other weeks you might just only get one. The good news with Lesbea is that you're getting updates quite regardless.
Video Specifications
The videos here are shot in 1280×720 resolution. This is also known as 720p high definition quality. Videos here are playable through the flash player or can downloaded and saved to your computer or mobile device in WMV, MOV and MP4 format.
Photo Specifications
Photos are available in 2667×4000 resolution maximum high resolution. There are a total of three photo sizes to select from and download via ZIP file. You can browse the smaller sized photos in the gallery within your web browser.
Bonus Content Included
There's quite a bit of bonus content included from various sites. You get three bonus videos per site, for a total of 51 bonus videos rotated every few weeks. This gives you a taste of the many other porn sites out there without having to pay for an additional membership, unless you're truly interested. There are no actual full bonus sites included with this membership pass.
Possible Concerns
The only concerns we have about Lesbea is the inconsistent video updates and the fact you don't get full bonus sites with this porn pass. The good news is the site does update, quite a bit actually and the bonus videos included do come with 51 rotating videos that do actually give you a decent amount of free content. The concerns with joining this pass are few. Please be aware of the prechecked cross sale on the join page of the site, it may cause you a higher monthly payment if you don't uncheck it manually.
Conclusion
Lesbea seems to do it right with their amazing collection of legitimate lesbian porn videos chalk full of passionate and erotic scenes done right. You will enjoy their ever growing collection of beautiful HD quality porn videos, the updates, the playback options and the fact you get 51 rotating bonus videos to enjoy as well. With over 288+ full length porn videos included as well as 252+ photo galleries, you'll be happy you've obtained membership access to this site after all is said and done since there is plenty more to come! Join Lesbea Now!
Lesbea Sample Video
Lesbea Sample Photos
Lesbea Screenshots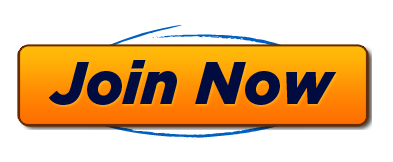 Lesbea User Reviews and Comments