Web Young Review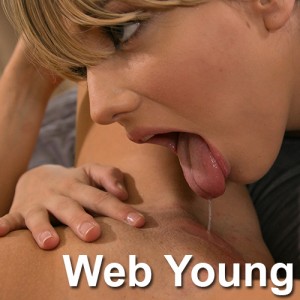 Web Young is a lesbian porn site that features gorgeous teens having girl on girl sex in beautiful 1080p high definition quality. If you're looking for some beautiful women to enjoy watching in front of your computer screen, look no further. Web Young definitely brings you an exhilarating experience that will knock your socks off. This site is packed full of entertaining porn videos that are highly updated. You also get bonus site access to the Girlsway Originals network, which grants complete access to 5 of their premium porn sites free of charge that are included with this membership pass. If you're thinking of joining this site, I highly recommend you read or watch my Web Young review today. I go into detail about this site to fully help you understand what you're getting when you join this porn site today.
Web Young Video Review
Video Not Playing? Click Here To Download It!
The Women
The women you're going to find at Web Young are very hot, very well polished babes. They range from 18-30 and identify as "teen" even though most of them are in their 20s it seems. They all certainly have the bodies of a 20 year old and maybe an 18 year old in some cases. The majority of the women at Web Young can be summarized as petite, pretty, fit, mildly busty and polished specimens. These babes are definitely a mixture of cute, hot and sexy.
These girls have their own personality and body features that make them more unique. They have different tit sizes, ass sizes (although most are tight and plump), some have tattoos, some have a little hair on their pussies and some are white, some are black, some are Asian and some Latina.
As you can tell these girls seem to have their own way about them that makes them identify with personality, but it's clear these girls are all meant to look petite, hot, beautifully groomed and young. Web Young has done a great job targeting this look and all the girls here seem to fit the bill quite well, so that's great!
The Action
The action you're going to see inside the member's area of Web Young is all lesbian, girl on girl sex. The scenes here are full of passion and they are absolute sweethearts in the bedroom. These girls really want to get each other off and don't spare a dollop of sensuality as they get naughty in front of the camera.
The scenes involve a lot of sensual touching, kissing, fun / playing around, some talking and teasing, pussy eating, finger fucking, toy play, 69 sex, face riding, tribbing or pussy grinding / bumping, tit sucking and many orgasms.
The action that can happen inside Web Young is limited to lesbian sex acts, however it's nice to see such a variety of women and shooting locations. You're going to see young women playing in the bedroom, living rooms, studio areas, kitchens, basements, showers / bathtubs and even outdoors. I'm excited to see what else may come in the future.
Content Included
The member's area of Web Young currently contains just over 270+ full length porn videos and over 384+ photo galleries. Updates at Web Young are scheduled to update between 1-3 times per week to bring you new footage often so you're never missing out.
Video Specifications
The videos here at Web Young are shot in 1920×1080 resolution or 1080p high definition quality. Videos can be streamed or downloaded in MP4 format to your computer or mobile device with ease.
Photo Specifications
You'll enjoy photos at Web Young. Photos reach 1920×1280 resolution and include slideshow functionality and ZIP file support. Slideshows allow for rotating picture sets without you having to click through them and ZIPs allow you to download files easily with the ability to extract them to your computer. You can simply click through photos using your web browser if you'd like.
Bonus Content Included
The Web Young membership pass comes to you with Girlsway Originals network which means you get 5 sites for the price of one with this membership pass. All included sites are listed on the right hand side of this review.
Possible Concerns
The only concern I'm seeing with Web Young is that there are prechecked cross sales on the join page of the site. Deselect any additional offers you're not interested in partaking in.
Conclusion
Web Young is definitely a top choice lesbian porn site that features young looking women having intimate and erotic girl on girl sex that will make you want to masturbate to what you see on video in 1080p high definition quality. This site updates between 1-3 times per week and includes good playback options and even 5 total network sites from the Girlsway Originals network. I highly recommend you check out this site if you want to enjoy 18+ year old teens having lesbian sex on video in great quality. Join Web Young Now!
Web Young Sample Video
Web Young Sample Photos
Web Young Screenshots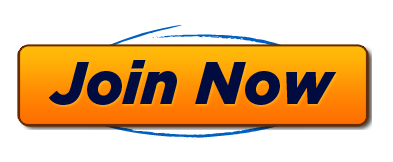 Web Young User Reviews and Comments