Wet And Puffy Review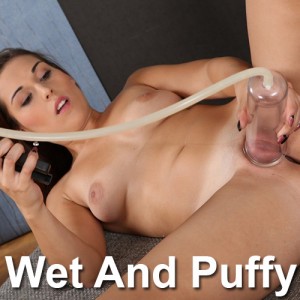 Wet And Puffy is a female masturbation porn site that offers exciting videos of hot young women using sex toys to not only get off but to enlarge their vaginas, making them wet and "puffy". Wet And Puffy categorizes women's genitalia in three different types; Puffy Peach, Juicy Cherry and Big Taco. As you could imagine, the description surely matches what the girl has got going on downstairs. Watching these beautiful babes masturbate and "puff up" their pussies is definitely hot and enjoyable to see. The website packs bonus sites from the Puffy Network, which are included as a bonus to you. If you're curious about this porn site, please do read or watch my Wet And Puffy review below. I dive in head first to learn all about this site so I can deliver you the facts, which in turn help you make a decision on whether or not to join this site.
Wet And Puffy Video Review
Video Not Playing? Click Here To Download It!
The Women
The women at Wet And Puffy are definitely hot and sexy. You'll find them to be stellar examples of beauty. The women here are the hottest babes and you will see them appear in the scenes as young as 18 years old, upwards of 30 years old. None of these young women look old, they're all very youthful, even the ones hitting 30 years of age. The women here are petite, sexy and look absolutely adorable in these scenes.
Most of the women here are younger, happy, petite looking women. More of them are younger than older and most of them have their pussies shaven. You'll discover boob size to be around small to medium sized cup and the majority don't have tattoos. Most girls here are white in ethnicity and have beautiful hair, makeup and clothing.
Of course, there are always exceptions to the rule. Some women are older, some have hair on their pussies, some have bigger boobs, and some girls even have tattoos. There are black girls, Asian girls and I'm sure there are a few Latina babes here too. One thing I didn't see on the site were BBW girls and every girl seemed to be fairly attractive to what the general public would perceive these youthful ladies to look like. All in all, these babes are hot and ready to please.
The Action
The action you're going to see inside the member's area of Wet And Puffy includes female masturbation, anal play, sex toy play, pussy enlargers (puffy pussy tool), speculum play, squirting / pissing and more.
The site is based on showing beautiful young women having fun in front of the video camera these babes enjoy getting themselves off and we of course love to watch them. The masturbation scenes are pretty standard. Lots of fingering, toy play (dildos, vibrators, anal toys) and more to produce amazing female orgasms.
The difference in these scenes compared to typical female masturbation scenes is that the babes enjoy using toys to puff up, enlarge or enhance the size of their pussies. This is why Wet And Puffy is so hell bent on showing you the different types of vaginas women can have – they also enjoy showing what they look like all blood filled and puffy looking. Not only does it make the pussy look meatier and puffy, but it also enhances the sensitivity of these young babe's pussies so they can have more intense orgasms when they cum.
The shooting locations of the scenes at Wet And Puffy vary, but typically are recorded in home like situations, like in bedrooms / beds, on couches, in living rooms, basements, in kitchens and sometimes outdoors. It wouldn't surprise me if they added more shooting locations to keep things fresh on their site as time goes on.
Content Included
The member's area of Wet And Puffy currently contains about 649+ full length porn videos as well as 649+ matching photo galleries too that you can enjoy as well. The videos are updated about 2-3 times per week, keeping things very fresh.
Video Specifications
Videos at Wet And Puffy come to you in 4k UHD / 1080p HD quality. You're going to enjoy seeing these scenes in 3840×2160 / 1920×1080 resolution respectively, which is absolutely breathtaking visually. Videos can be saved in MP4 format to your computer or mobile device or streamed via your browser.
Photo Specifications
The photos at Wet And Puffy are high resolution. This means you're going to get photos in 3000×2000 resolution. You can save photo sets to your computer in ZIP file format or you can browse photos through your browser. There is a slideshow option if you wish to use it.
Bonus Content Included
The bonus sites included grant you access to the Puffy Network free of charge, enabling access to about 4 sites that you can browse and enjoy having membership access to. A complete list of the included sites are found on the right hand side of this review.
Possible Concerns
Wet And Puffy is a great site, I haven't found anything that would be a cause for concern joining today.
Conclusion
Wet And Puffy definitely brings you a good selection of beautiful and lovely girls aged 18 to 30 in a single membership pass. With regular updates 2-3 days, an incredible selection, beautiful 4k UHD / 1080p HD quality videos, good playback options and access to the complete Puffy Network (includes free bonus sites), you can't go wrong joining this site today. If you enjoy girls with beautiful pussies who enjoy masturbating and having real orgasms in front of the video camera, chances are the site Wet And Puffy is going to do wonders for you. Don't hesitate to check out this one today. Join Wet And Puffy Now!
Wet And Puffy Sample Video
Wet And Puffy Sample Photos
Wet And Puffy Screenshots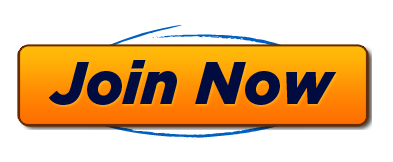 Wet And Puffy User Reviews and Comments