Beach Jerk Review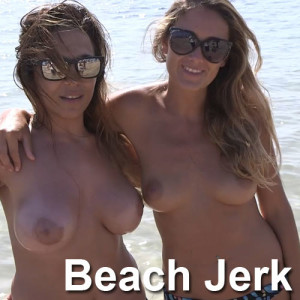 Beach Jerk is an amateur / voyeur porn site that brings you all sorts of random, hot footage that gets recorded while strolling along any of various nude beaches used in these 4k resolution videos. If the thought of seeing all different types of hot girls along the beach topless or in really nice bikinis turns you on, you're going to certainly be very turned on with what you see when you check out the videos included in the member's are of this site. Beach Jerk features three main categories of videos which include voyeur videos, interviews and candid shots which are all exciting in their own way. Reading or watching our Beach Jerk review is a great way to get informed prior to joining this site.
Beach Jerk Video Review
Video Not Playing? Click Here To Download It!
The Women
The women and young ladies you're going to find in the videos here are amateur in nature. This means you're NOT coming to this site to see pornstars, you're here to see some of the hottest and most natural babes in a comfortable, relaxed environment. These girls tend to range in a whole variety of different looks and personalities. You'll find girls with big boobs, small boobs, big asses and small asses. You'll also see women on the beach with nice hair and beautiful bikinis. Some of the women go topless, while some don't. The shape of the tits some of these girls have is incredible. You'll have your babes with puffy nipples, babes with big full tits and some ski sloped ones too. I could go on forever about these girls as there's such a variety of hotties on the beach, but the main point you should take from this review is that you're getting a little bit of everything with this pass.
The Action
There's not too much action happening on the beach, being as it's all shot in a public environment. What you're going to see is voyeur like videos that show girls doing their everyday beach routines on the warm sand, chatting with their girlfriends, playing in the warm water and putting on sunscreen. Some of these girls don't know they're being filmed, which is kind of a turn on. Some of the girls get interviewed on the beach and some girls catch the camera filming them. Whether you think it's creepy or not, some people find comfort watching these girls acting themselves in front of the camera and doing every day activities sometimes topless, with no idea they're being filmed, which makes the scenes that much more erotic.
Content Included
Inside the member's area of Beach Jerk, you're going to find there to be over 315+ full length porn videos that you can browse immediately upon entering the site. There are also matching photo galleries included as well that show video caps of the action. There are no still shots included, however that doesn't seem to present a big problem at all. Scene updates tend to happen every day or every other day. They do a great job keeping their site updated for your benefit. Members love seeing new scenes consistently added to porn sites, so this makes Beach Jerk even more desirable overall.
Video Specifications
Beach Jerk has very well done videos when it comes to both production quality and actual video quality. Those who enjoy knowing particular specifications will be pleased to know that most scenes at Beach Jerk are shot in 1920 x 1080 resolution or 1080p. There are also scenes included that reach 4K resolution! This means scenes are recorded in beautiful 3840×2160 resolution or 2160p. I think you're going to be completely blown away when you see these lovely beach babes in such a great level of detail. Videos can be streamed using the flash player or you can download them to your hard drive in MP4 format to your computer or mobile device.
Photo Specifications
Beach Jerk seems to bring you some photos inside the member's area in addition to videos. You might expect still photos taken in addition to the scenes but in actuality, you're going to discover that the pictures included are just video caps. This isn't a huge deal, especially due to the fact 4K videos have a high resolution to begin with. Taking a screen cap of a video like that almost brings you that rich, high resolution photo you're craving anyway in 3840×2160. ZIP files are included on this site, so you can enjoy the hottest photo galleries all at once inside the member's area of this site.
Bonus Content Included
Beach Jerk doesn't currently offer any bonus content. You could count the candid content they've included as bonus content I suppose, however the site includes no additional feeds or bonus sites.
Possible Concerns
Beach Jerk is one of the few sites I've reviewed that doesn't pose any possible concerns for the end user. Everything from billing to content seems to be in order with this site.
Conclusion
Beach Jerk definitely provides a sweet user experience from the moment you land on the site's homepage. The content inside this pass is absolutely amazing. You're going to enjoy all the hot amateur voyeur footage included when you login to the site. The updates this site offers are regular, the scenes are shot in beautiful high definition / 4K quality and playback options are amazing. If you like watching hot girls naked on the beach, topless, you're going to enjoy everything Beach Jerk has to offer in their 315+ full length videos and screen caps. Join Beach Jerk Now!
Beach Jerk Sample Video
Beach Jerk Sample Photos
Beach Jerk Screenshots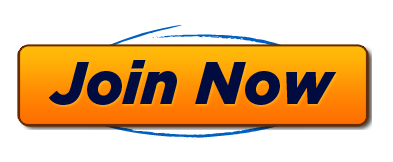 Beach Jerk User Reviews and Comments