Chaturbate Review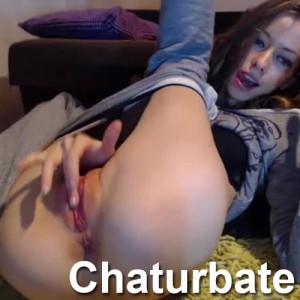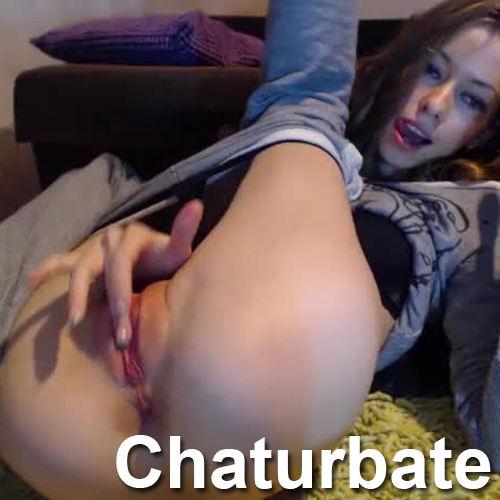 Chaturbate is definitely one of the "new age" live cam sex sites out there that promote group participation between the viewers and the live performers that run their sex chat rooms on the site. While private chat and one on one interaction isn't really the main focus, group participation is! With access to Chaturbate, users can enjoy and reap the benefits when other people tip model's chat rooms and reach goals to unveil some very sexy benefits. In a nutshell, Chaturbate allows you to work with other surfers to get these cam girls, guys and trannys to do awesome stuff in front of their webcams. Featuring over 500+ live cam performers available at any given time, you're going to find out that this sex cam site is locked and loaded with a ton of variety – there's something for everyone. Our Chaturbate review below in both written and video format, will help you find out if the site is worth joining and purchasing credits or not.
Chaturbate Video Review
 Video Not Playing? Click Here To Download It!
The Live Girls
The live girls at Chaturbate are definitely going to excite you. You're going to find yourself browsing an incredible selection of live cam girls aged 18-50+ on this live sex site. While there are a few older models, you're going to discover that the majority of girls here are around 20-30 years of age.
Most girls are in average to great shape, but you're definitely going to find many chubby / BBW girls here too. Some girls here have big tits, some are small and some are just right. Babes are tall, some are short, some are petite others are thick. The girls have different ass sizes too, some girls have tattoos and you bet – some girls have hairy pussies while others don't. Some girls are black, Asian, Latina, etc, but you'll find the majority being white.
One thing I noticed compared to sites big cam sites like LiveJasmin, Chaturbate isn't necessarily about bringing niche cams (like specific categories), but about bringing the top performers in each gender category. It's like a community where tipping and offering gifts is the encouraged.
Being as it's a big live sex site, you're going to discover that Chaturbate is not just some one trick pony of a site – diversity is very important to members. Who's hot at the moment seems to be the theme of the site. This applies to all gender types.
The Live Couples
Chaturbate brings you an incredible selection of couples, live on cam with their cam site. The couples here are hot and fully interactive on the site. What sets Chaturbate apart from the rest, yet again, is the sheer fact that this is a very involved community full of cam models and couples who actually enjoy being on webcam and interacting with members of the site.
You're going to see beautiful women and their partners on live cam here, whether it's a girl/guy couple, lesbian couple or gay couple. They fully interact with the members of the site and take tips / go private with them.
The couples, like any other live performer on the site, range in physical attributes and what they're able to do during live sex sessions. It's up to you to help direct them into giving you the private show you want or you can meet their challenges and raise money for everyone to get a free show.
The Live Men
There are live men at Chaturbate on webcam, showing off their bodies and having a little fun with the community, just like the other gender / couples on the site. Again, there's not much more to say about the men – they range in physical attributes. Some men are husky, some are strong and fit, some are tall, some are short, some have six packs, some are bodybuilders and of course, you have a selection of chubby guys here too – all on live webcam feeds for you to browse.
Not all men at Chaturbate are gay, in fact, there are some straight ones and men who are "gay for pay". Make sure you pick the male cam performer of your choice and ensure they are who you're looking for.
The men who are gay on this live cam sex site do classify themselves as: gay bears, twinks, otters, bodybuilders, femmes, skinny and more.
I think you're going to appreciate all the gay cams here on Chaturbate, along with the straight men too. With an incredible selection, you just can't go wrong with at least checking the site out.
The Live Transgenders
Live trannys, transgenders or transsexuals are definitely found at Chaturbate. These live performers come to you in a variety of different physical and personality attributes. There's no set type of transgender found here, you'll find a very generous mixture here. Just like the men and women, these trannys are different in their own unique ways.
When it comes to tranny cams, you're going to realize there's key terms used when distinguishing the different characteristics between them. You'll find trannys with big boobs, small boobs, fake boobs and real boobs. There's live trannys with pre op gentiles and post op sex changes. You're going to realize some of these beautiful babes are taking hormones (estrogen) and there are some that remain natural. There's no set way or rule to how these performers present themselves.
I think you'll find that the active transgender performers are unique in their own ways. There's something for everyone who are into these type of webcams.
Live Feed Locations
The feeds come in a variety of different recording locations. Sometimes the live cams at Chaturbate have feed locations in bedrooms, living rooms, kitchens, bathrooms, basements and it's quite possible to see some outdoor action too. Sometimes the cams are staged in a "fake bedroom" but usually it's just wherever the live sex performer is most comfortable.
What Can You Do With Them During A Live Session?
During live sex sessions at Chaturbate, you're going to find that they do things a little different than the average cam site. They prefer to have the community interact with each other. This means you're going to see a lot of group tipping and model praising in their very public and free chat rooms.
The idea of the site is that you work with other users like yourself and contribute to model's goals. If they say they need 100 tokens to flash their tits, or 500 tokens to fuck, the community works together to make that goal happen so everyone can benefit from it.
You're going to notice they also provide private chat with models too. This means you can have some very intimate and fun live sex chat with them, one on one. From there, you can get them to do any of your specific fetish requests, role playing or sex acts. It's all up to you what you do with them during your private time with them.
Live Stream Quality
Live cam quality depends on the performer's computer hardware. The live cam quality varies from DVD quality to high definition quality. This means you'll get from 640×480 resolution straight to 1920×1080 resolution. At this time, there is no site out there that offers true 4K streaming yet, because of hardware and bandwidth limitations. Chaturbate always seemed to have decent quality cams though, so there's no reason to hold your breath for anything better than 1080p.
Possible Concerns
Chaturbate cams might include some bad quality feeds. This is only due to the live cam performer's computer hardware and not a reflection of the company.
The site could use a better design.
Chaturbate has quite a number of ads on their page.
Conclusion
Chaturbate is definitely one of best live cam sites out there these days that promote group activity and tipping so all those who are watching benefit. While there are private chats offered, the site is mainly based around their warm and generous community. With 500+ live performers available in great quality cam feeds of about 3000+ registered cam models, you're going to have your pick of your favorite cam streams. Even if you don't want to purchase tokens, you should still signup anyway and reap the benefits of being alongside those that do end up tipping the models. You'll get a chance to enjoy all action as it happens on each cam feed. Join Chaturbate Now!
Chaturbate Screenshots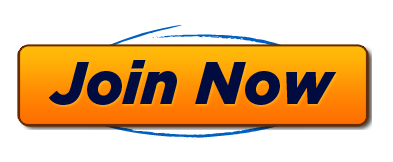 Chaturbate User Reviews and Comments