Im Live Review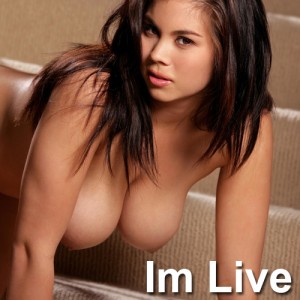 Im Live, in addition to other live cam sites like LiveJasmin and Streamate, you have yet another high quality interactive sex site to choose from. Im Live comes to you with a huge selection of live cam girls, guys and transgenders to choose from. This site has well over 50,000 registered users online and over 600+ live cams active at any given time. You get to have all the fun you want, clicking through and enjoying different people, attractive people that excite you sexually and even on a friendship basis. You can watch these live cams instantly with any online performer who is active on the site. Those that want to can have cam 2 cam sex in private chat (yes, you show your cam along with theirs if you choose). You should read or watch the Im Live review to fully get an understanding of all that is involved with this sex cam site before purchasing credits to the site.
Im Live Video Review
 Video Not Playing? Click Here To Download It!
The Live Girls
You're going to have a good selection of different cam girls at Im Live online at any given time. Cam girls at Im Live are the most populated of any of the genders. There are so many live girls online at any given time. You're going to find that the diversity and selection of cam girls found on this site range significantly. There is no "one description fits all" on this webcam porn site.
You'll find there's a mixture of White, black, Asian, Latina, Indian and others when it comes to model's ethnicity. Just like color, you have girls with different ages, hair color, eye color, breast size, body shape and spoken languages. These live women at Im Live definitely differentiate between one another. There is always someone for everyone here.
With so many live girls available around the clock, you're going to enjoy hundreds of them for your viewing pleasure. Whether you're into teen, MILF, granny, pregnant, petite, BBW or whatever you're turned on by, you can be assured you will find it at Im Live. When it comes to live sex, diversity and reliabilty is key and they bring you both with this website.
It's truly up to the surfer who they purchase live sex shows from. There's an extremely good selection of live cam girls available at any given time.
The Live Men
Ah live men! Im Live has a good selection of these for you to browse and enjoy when you surf their active live men on cam. There's literally a good selection of around a 100 live men available at any given time. These guys are mostly good looking, which is just dandy. The men come in different looks and personalities, just like the women do. You're going to find different men that fit the following descriptions: slender, fat, strong / built, femme, older, younger and etc. There's just no single type of man to enjoy at Im Live. Men come with different hair color, eye color, ethnicity and etc.
You're going to notice that not all guys on the site are gay. While a lot of them are, or at least bi, you're going to discover that there are some straight ones having live sex. There's a good chance these guys are down to go gay for pay during live sessions. You'll be happy to know you're getting gay men who can be categorized as a mixture of fit men, bears, otters, cubs and pornstar types. It's good to know that you get a mixture of different body types because one type doesn't exactly fit all when it comes to taste.
The selection of live men may be lesser quantity than the females, but you're going to still have no problems clicking through and enjoying all the hot men who are ready to have private chat with you.
The Live Transgenders
When it comes to bringing you a selection of live cams featuring transgenders / transsexuals, you're going to want to check out Im Live's selection of trannys. There are 10-40 of them online at any given time to bring you exciting one on one live sex. You will be blown away by just how hot and sexy these trans can be on Im Live. Just like the female and male cams, trannys come in various ages, sizes, hair / eye color, heights, builds and features that make them unique.
What you're going to want to probably use criteria wise to differentiate between trannys on cam are their cock size, breast size, real / fake tits and whether they're pre or post opp. There's such a mixture of them on live cam at Im Live you just have to browse the site to be completely honest to see exactly what you're getting into.
Live Feed Locations
The locations in which live performers record their live cam sex sessions from varies significantly. Whether it's in the great outdoors, their bedrooms, living rooms, basements, shower, bathroom, pool – anywhere really, they take pride in presentation so you can enjoy yourself in private chat. Im Live models will sometimes surprise you on how creative they can get while performing in front of their webcams.
What Can You Do With Them During A Live Session?
You will be paying money to purchase credits at Im Live. These credits are used to go live with them in private or group like chat. You can also use these credits to tip them and give thanks.
You're going to enjoy having live sex with these performers. They enjoy going in private chat and fulfilling your requests. If you're looking for a particular fantasy, you can describe it to them and get the best possible result. You can also ask about fetishes too. Most live cam performers don't mind listening to your requests and acting on them. This is what makes using sex cams totally worth it – you get a huge selection of performers who will do whatever it takes to make you happy in the end.
Live Stream Quality
While sometimes cams can be a little on the weak side of quality, they're often times in high definition quality these days. It all depends on the live cam you're watching and if the performer has an updated computer setup. For the most part, it's a clear, quality and flawless performance.
Possible Concerns
Im Live and their cam models don't want to give you a bad time. You're going to enjoy their live sex shows. Since these models are looking for a good return commission and tips, they will do everything in their power to give you a good quality experience. If anything goes wrong, please contact Im Live support for help regarding your issues.
Conclusion
Picking a live cam sex site to join can be difficult. Thankfully the established Im Live brings you a huge collection of beautiful models, ensuring you have over 600+ to choose from at any given time. With a mixture of cam girls, guys and trannys you're going to find exactly what you're looking for. I couldn't be more pleased with the quality as well as streams are offered in high definition quality. If you're looking for live sex, you've found the site to check out today – Im Live. Go give it a try and maybe start with a lower credit package to play it safe before making any large purchases with the site. Join Im Live Now!
Im Live Screenshots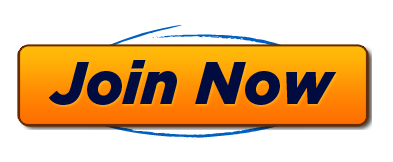 Im Live User Reviews and Comments