Streamate Review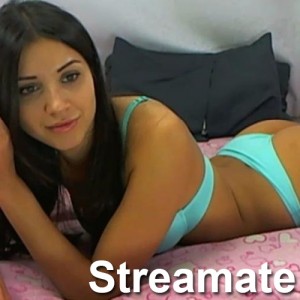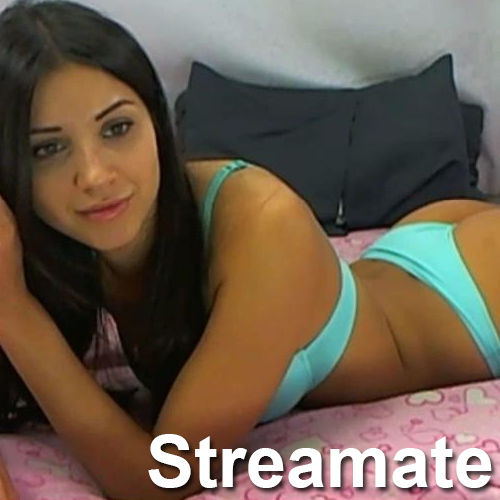 Streamate has got to be one of the top live cam sites of all time bringing you three different types of live shows for you to enjoy (private, semi private and public shows purchased with gold). Aside from competition like LiveJasmin, Streamate seems to have their own twist on bringing live cam sex to hungry Internet users like you and I who crave an entertaining experience with live girls, guys or trannys. It doesn't matter which sex you prefer, Streamate is here to win your business and one thing they care about is your experience using their product. I've personally went through the live cam site to see what exactly you get when you join the site and compiled this Streamate review for your consideration.
Streamate Video Review
 Video Not Playing? Click Here To Download It!
The Live Girls
Streamate brings you a very diverse selection of girls on their live cam site. I think you're going to be turned on by the girls listed on the site as there's literally something for everyone here. You're going to find the girls to come from various backgrounds and have different skin colors. Whether you're looking for white, black, Indian, Latina, Asian and all others in-between, this site has it. The girls here at Streamate come to you with different boob sizes, body types, eyes color, hair color and languages. Basically you're going to get a good mixture of hot and sexy women.
The girls here are live on cam 24/7. There's about 1000-1500 girls online at any given time. You'll find a good mixture of teens, MILFs, girls with big tits, Asians, blacks, pregnant, petite, granny and more. There's literally something for everyone on this site and the women I just listed only make up for half of the different types of babes you're going to find ready for live sex at Streamate.
At Streamate, it's definitely a buyer's market with such a great selection and availability of live cam girls available at any given time.
The Live Men
With regards to the men available at Streamate, you're also finding yourself browsing live male cams with what appears to be an endless selection of quality feeds. You'll be finding just about every type of guy out there. You have strong men, slender, chunky / fat, clean cut and more. They also vary in age, race, eye color, hair color and backgrounds just like the women do. There's no shortage of different men available at Streamate for you to have live sex with.
Keep in mind that just because they're a live guy on cam doesn't necessarily mean he's gay. There are girls that would love to chat with these guys on live cam as there are also gay guys who want to watch a straight man on live cam playing with himself. Of course, there are gay cams at Streamate that bring bears, cubs, otters, pornstar and athlete looks to them.
Even though there aren't as many guys as there are girls at Streamate, you're still going to find yourself with a smorgasbord of quality live guys who are down to have sex on webcam at any time.
The Live Transgenders
If you're looking for live trannys or transgenders/transsexuals, Streamate has you covered because you also get a selection these live performers in addition to men and women. These are listed under the girls tab at Streamate and typically brings you between 40-60 live trannies at any given time available to chat live with you in private. I think you're going to be pleased to see that, like men and women on this site, they come in various ethnicities, sizes, ages, hair and eye color, etc.
Trans girls actually specifically in cock size, breast size, natural / fake tits, pre and post op, etc. You're going to find there is no particular type when it comes to bringing you live trannies on Streamate. It's all a wonderful mixture of people!
Live Feed Locations
Streamate models actually have various locations in which they do their live feeds. You can see models doing their shows outdoors, indoors, in bathrooms, in showers, pools, bedrooms, living rooms – just about anywhere you can get a live cam setup.
What Can You Do With Them During A Live Session?
When you pay money at Streamate, you are doing so for four different reasons. Sites like Live Jasmin for example will charge per minute but Streamate seems to enjoy bringing three different shows and donations to the table.
Online Chat – You are paying directly per minute for a model's time.
Party Chat – You are paying for an entire room to enjoy the benefits of the sex act. One person pays at least and the whole room gets to see the live sex act free.
Gold Show – You and others pay into a goal and once the goal is achieved, you and those paying get to see the sex act happen.
Donations – You simply give live cam models a tip for a job well done.
It's interesting to see how creative some of these performers get on their live sex cams. Some of them have wheel of fortune style games where you pay money and you get to see a certain sex act. Others will do other creative things to get you to spend your money. It's a great way for them to make some money while offering you a good value in return.
Live Stream Quality
Streamate quality seems to vary between live cams. You might get a premium high definition quality feed from one girl, but other girls are still using old beat up webcams. I think you should click into models with HD quality cameras if this is a big concern to you.
For the most part, you're getting a clear, high quality live experience when you chat with these models on live chat.
Possible Concerns
Offering you quality live shows is what Streamate wants to bring you. They don't want to screw you. They want you coming back and enjoying yourself time and time again. Sometimes though, you might get a bad experience with an inexperienced cam performer. This is rare since every girl/guy/tranny is out to make a commission and bring forth the best possible live experience to the table. If you have any issues with your live performance, please be sure to contact customer service and they'll handle your concern properly.
Conclusion
Streamate definitely offers a premium experience featuring gorgeous live cam girls, men and trannys combined in an easy to use website. You're going to feel right at home when you purchase credits to this live cam site and have your first show with any of the sexy cam models on the site. I was particularly impressed with the majority of the cam feeds provided as there are over 1200-1700 online at any given time. I highly recommend you at least check out this site today. Join Streamate Now!
Streamate Screenshots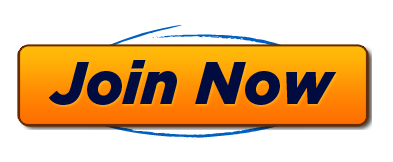 Streamate User Reviews and Comments