Bad Tow Truck Review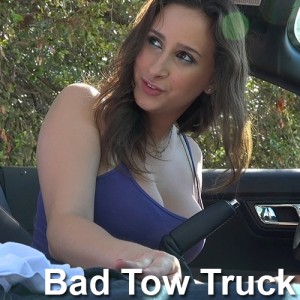 Bad Tow Truck is another one of the best produced sites on the Internet these days. If you're a fan of Reality Kings network, you're going to enjoy having access to Bad Tow Truck because it's designed and filmed by the same people. The premise behind Bad Tow Truck is that hot teens and MILFs break the bylaws incorrectly parking or storing their vehicles. Before you know it, Bad Tow Truck is there to pickup their car or SUV and take it to their yard. Before they get very far, these beautiful girls will do just about everything in their power to avoid losing their vehicle and be inconvenienced. The scenes here are hot, hardcore like videos with a reality feel to them. Those that join Bad Tow Truck will gain access to the Reality Kings network free, which brings you 45+ amazing network sites for no additional charge. Read or watch the Bad Tow Truck review to find out what you're getting when you join this porn site today.
Bad Tow Truck Video Review
Video Not Playing? Click Here To Download It!
The Women
The women here at Bad Tow Truck are definitely sexy and very horny people. I think you're going to be very turned on when you see them in these scenes. You're going to find girls from 18-40+ years old. This site is all about bringing teens and MILFs into their scenes, so if you like watching women have sex in general, you're going to find a babe here that'll turn you on.
Each of the women featured in these scenes are different. You're not going to get a one woman fits all description. The women that appear in these scenes definitely depend on who is hired for each scene. They like to mix it up between MILFs and teens in these videos. Some have big tits, some smaller tits, some have a hairy pussy, some have no hair, some have a tattoo, some won't. Hair and eye color always vary, as does clothing selections.
What you're going to get for sure at Bad Tow Truck is a bunch of great looking girls. No matter how you dice it, these women are always hot and horny, they are mostly fit and look great in every single scene. I think you're going to be very turned on and happy to see just how beautiful and skilled they are at their jobs.
The Action
The action at Bad Tow Truck is definitely based around hardcore fucking, blowjobs and threesomes. You're going to enjoy watching horny tow truck drivers try to tow these women's vehicles only to stop the guy and try to work out a deal. The deal is always sexually oriented. I think you're going to love watching these girls beg to not get towed and offer their sexy bodies up in exchange for not getting towed.
The hardcore sex scenes start with oral, whether it's pussy eating or cock sucking. These girls are really motivated when it comes to saving their asses from getting towed. They work his cock like it's made of gold and making him cum is the number one priority. These girls love to get fucked, give blowjobs and take the cumshot. I think you'll find that the threesome scenes are hot too as it shows two horny girls working the truck driver's cock. The sex acts themselves are great to watch, but the allure of this porn site kicks in when the girls act out of desperation and not really when it's based around a sex act.
The scene shooting locations include cars, tow trucks, outdoors and possibly more in the future. Right now, the site is pretty small but have no fear, the site is eventually going to have more scenes and more shooting locations to make things interesting if all goes as planned.
Content Included
The member's area has 10+ full length scenes and matching photo galleries too. I think you're going to find the site to have a small selection of porn videos, but the good news is that new scenes are being added each month. One update per month is currently the speed in which Bad Tow Truck is updating at.
Video Specifications
There are videos shot at Bad Tow Truck in 1920×1080 resolution. This can be also known as 1080p high definition quality. You can stream videos or you can download them to your hard drive or mobile device in WMV and MP4 formats. How you watch videos here is up to you.
Photo Specifications
Photo sets are included, but they are not in high resolution. You'll find photos coming into your hands at 900×508 resolution. I think you'll be happy you can click through them in the browser, you can save them individually or all at once in ZIP file format. There is a slideshow option included which allow you to browse them instantly.
Bonus Content Included
There is bonus content included at Bad Tow Truck. You can enjoy the entire Reality Kings network with your membership pass today. This means you're getting 45+ bonus sites free of charge. A complete list is found on the right hand side of this review.
Possible Concerns
The site is new, and growing. It'll take some time for the content numbers to increase.
Photos at Bad Tow Truck are not in high resolution quality.
There are prechecked cross sales on the join page of the site. Deselect these offers to save money on your membership pass.
Conclusion
Bad Tow Truck definitely is a unique hot porn site that brings you a combination of reality and hardcore porn under one roof. Watch beautiful teens and MILFs barter with tow truck drivers to avoid having their vehicles impounded. The deal is sex and blowjobs. The scenes are hot, shot in 1080p HD quality, have good playback options, are updated and include 45+ bonus sites from the Reality Kings network. I think you're going to have a great time with this membership pass, despite the content numbers being on the low side to start. In due time, new videos should be out as per the regular and you have a wicked bonus network of sites included to tide you over. Check out this one today folks. Join Bad Tow Truck Now!
Bad Tow Truck Sample Video
Bad Tow Truck Sample Photos
Bad Tow Truck Screenshots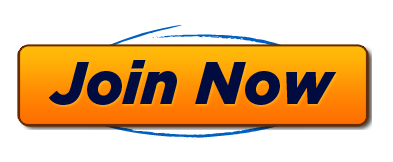 Bad Tow Truck User Reviews and Comments