Fantasy Massage Review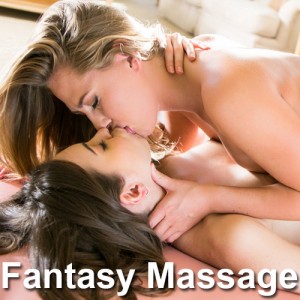 Fantasy Massage is a massage network porn site that brings Internet users like you and I some of the hottest and most sought out massage porn videos featuring men and women and girl on girl scenes. Yes, you're going to see lots of men massaging women, woman massaging men and girls massaging girls on this porn site. Fantasy Massage is a huge membership pass as it contains access to over 6+ massage porn sites combined into one membership pass you see before you today. With over 1,440+ full length massage scenes and matching photosets, you can't go wrong with this highly updated membership pass. Enough of me blabbering on, read or watch my Fantasy Massage review to find out the full scoop on this porn site to see if you should actually join it or not. I go into great detail to ensure you're getting all the facts before you make your decision to join or not.
Fantasy Massage Video Review
Video Not Playing? Click Here To Download It!
The Women
The women you're going to see at Fantasy Massage vary significantly, but are also similar at the same time. What I mean is you're going to notice the majority of women to be beautiful, well dressed, have nice makeup, have an athletic or healthy looking body, average to big sized tits, a juicy ass and essentially look like they fit the hot amateur pornstar look.
Where the women vary is with hair color, eye color, tit size, whether their pubic hair is shaven or not, whether they have tattoos or not, whether they're white, Asian, black or Latina, the type of clothes they're wearing, etc. I didn't see any BBW girls / overweight girls at all. So if you were looking for that, sorry it's not there at Fantasy Massage. Most times, women here are between the ages of 18 and 30. There may be a few older women.
Most of them are around the same size and fit a general category, sure, but the little things that separate these models from one another is night and day at Fantasy Massage, which is a good thing! You're going to get a good variety of attractive girls to enjoy watching get rubbed down during hot massages.
The Action
Fantasy Massage includes lots of hot action. It all starts with a massage though, which is certainly expected because that's what the site is all about. The women and men start by getting rubbed down by the massage therapist. There are three different massage scenarios and sexual outcomes for each of them at Fantasy Massage – girls rubbing girls, guys rubbing girls and girls rubbing guys.
Girls Rubbing Girls – Watch a hot lesbian massage therapist start rubbing and oiling up another woman in the scene. She starts by spreading the oil down her back, around her shoulders, down her legs and then all over her ass. She works her way to the girl's boobs and down her butt. Eventually, the girl turns over and she begins rubbing other areas like her vagina, her midsection, etc. You know it doesn't take long for these women to embrace in a kiss, leading into some finger fucking, pussy eating and exciting orgasms.
Men Rubbing Girls – The girl starts by laying down on the massage table. The guy grabs some oil and starts to spread the lubricant all over her back and shoulders. He works his way to her neck and back down past her ass, to her legs and feet. The feeling intensifies, he grazes her side boob and instructs her to turn over. Full breast massages ensue, along with some light touching on her clit and back up her body again. Then it's game on! Watch him coerce her into finger fucking her tight pussy and play with her tits more freely. The feeling is incredible. This turns into sex in no time and the girl ends up getting fucked right there on the massage table and then taking his load, whichever way she wants.
Girls Rubbing Guys – The role is reversed, just like in the previous type of scenes mentioned earlier. Watch beautiful young women massage men in these scenes. Oiling the men up from shoulder to toes, rubbing up and down past his ass. The feeling of her soft hands on his hard muscles get these women wet as fuck. Watch them eagerly get him turned on with use of her sexy body. Nothing is hotter than seeing a woman try to get you hard using her looks and massage technique. She instructs him to roll over and he does. His cock standing tall, she grabs it and starts jerking him off with the hot oil on her hands, feeling his nipples and body in the process. You guessed it, she gets him to fuck her with either her on top or her bent over the massage table.
As you can tell, these guys and girls seem to have a lot of fun massaging each other until it's game over and they start masturbating, performing oral and fucking each other right then and there. Fantasy Massage comes with so many massage sex videos, you're going to be entertained constantly.
Content Included
The member's area of Fantasy Massage currently contains over 1,140+ full length massage porn videos. Additionally, you can enjoy the same number of photo galleries also included in this membership pass. I think you'll be pleased to know that you're getting between 2-3 updates per week with this network pass.
Video Specifications
The videos here at Fantasy Massage are shot in 1920×1080 resolution. Having scenes in 1080p HD quality is perfect because not a pixel of quality is missed. You get to enjoy these scenes in full HD quality. The videos can be streamed or downloaded in MP4 format to your computer or mobile device.
Photo Specifications
Photos are shot in 1920×1280 resolution. This is considered high resolution, but there are better resolutions out there on other sites. I think you're going to enjoy the fact you can browse photos individually through the browser but still have the option to use the slideshow and also download photos to your hard drive in ZIP file format.
Bonus Content Included
Inside the member's area of Fantasy Massage, you get over 6+ related massage porn sites that make Fantasy Massage what it is today. The complete list of porn sites included can be found on the right hand sidebar of this review.
Possible Concerns
At this time, I do not see any major concerns. Anything I could put here would be nitpicking about problems that aren't really problems. For example, photo galleries could be in higher resolution. But the resolution that is provided is more than adequate.
Conclusion
Fantasy Massage is definitely one of the best massage porn sites out there that bring you over 6+ massage sex sites in one massive network pass. Those who join Fantasy Massage will get between 2-3 video updates per week in beautiful 1080p HD. The scenes are absolutely hot, featuring men / women and girl / girl massage scenes. Playback options here are easy to use and the overall site is easy to use too. I definitely think if you were to join a massage porn site, you should certainly check out Fantasy Massage today for your porn needs. Join Fantasy Massage Now!
Fantasy Massage Sample Video
Fantasy Massage trailers are not available. Please visit the site here.
Fantasy Massage Sample Photos
Fantasy Massage Screenshots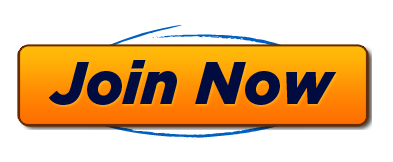 Fantasy Massage User Reviews and Comments