Female Fake Taxi Review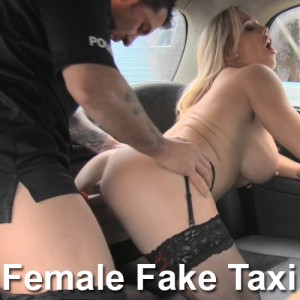 Female Fake Taxi is a new taxi porn site that shows beautiful and seductive women driving taxis and picking up both men and women on camera. The goal with Female Fake Taxi is to fuck everyone that steps inside her taxi, yes HER taxi. It's a female taxi driver who can't seem to get enough pussy and cock. She's bisexual and you're going to watch her seduce practically everyone who comes into her taxi cab. If you like reality or public porn, you're going to find this porn site to be spot on with what you're searching for. This kinky gal will pick up any man or woman who can please her. I think you're going to enjoy this porn membership, it's new and growing full of hot taxi sex scenes. Read or watch my Female Fake Taxi review below to get a full understanding of what you're getting when you join this membership pass today.
Female Fake Taxi Video Review
Video Not Playing? Click Here To Download It!
The Women
The women you're going to see at Female Fake Taxi are extremely hot and sexy British women, usually with big busty tits and a fit body. The girls you're going to find on this site are beautiful, hand picked busty goddesses. The female cab driver is sexy and busty as hell. The women she picks up in these scenes are also mostly busty, beautiful pieces of ass. You're going to probably enjoy all the women she picks up in these scenes.
These women are completely random because there's no cookie cutter requirement for the girls that enter Female Fake Taxi, but most of them seem to have light colored hair, busty tits, white and fit. Some girls have minor differences like pubic hair, tit size, ass size, body size, tattoos and the obvious hair, clothing and makeup.
It's hot to see such perfect babes added to the member's area of Female Fake Taxi. I think they handpicked these women very well. You're probably going to enjoy every women that enters the taxi in these porn videos.
The Action
The action at Female Fake Taxi comes in two parts. The first is hardcore sex. The female taxi driver ends up fucking men that enter her taxi cab. The second is lesbian sex. She picks up women that she wants to fool around with too. The taxi cab driver is bisexual and loves both cock and pussy, so it creates tremendous opportunity to have the best of both worlds.
The lesbian sex scenes at Female Fake Taxi come as a surprise to me. I didn't think I'd be getting lesbian scenes with this pass, but to my delight there are plenty included. Watch the female taxi driver seducing amateur girls into eating pussy, kissing, feeling boobs, finger banging, and having awesome orgasms. These girls are a little shy when it comes to showing themselves on camera at first, but it quickly fades away as the action proceeds. It's really hot to see a woman picking up random female strangers in her cab and then get her naked. These scenes are very yummy.
The hardcore sex scenes at Female Fake Taxi are just as exciting as the girl on girl scenes. Unsuspecting men get picked up and have no idea they're about to get fucked in the fake taxi. Picture this, as a guy, a very hot cab driver picks you up and demands you get naked! I wouldn't know personally how to react but to get rock hard and enjoy the time with such a hot babe. These guys get blowjobs, get fucked, eat her pussy and bust their loads due to the sexy female cab driver's sex skills. These scenes are definitely hot and you'll enjoy them for sure.
Shooting locations actually take place in taxis, parked out back in alleys, parking garages and anywhere mostly out of the public eye, but still public at the same time if that makes sense? That seems to be the only shooting location for Female Fake Taxi and it should be, otherwise the term taxi is irrelevant.
Content Included
Female Fake Taxi currently has 17+ full length scenes included in the member's area of the site. The site is pretty new, so I definitely cut them some slack until they've been active for over a year. Updates are coming in strong at one update every 3-4 days, sometimes even daily, it depends.
Video Specifications
Videos at Female Fake Taxi come to you in 1920×1080 resolution or 1080p high definition quality. The videos are definitely in great quality and I'm sure you're going to enjoy them. The scenes can be streamed or downloaded in MP4 format.
Photo Specifications
Currently, there are no photo galleries included with Female Fake Taxi, so this section doesn't apply.
Bonus Content Included
There are no bonus sites or content inside the member's area of Female Fake Taxi.
Possible Concerns
The site is brand new, the scenes are a little low in count but they are on the mend.
There are no photos taken alongside the videos. So don't expect any pictures with this porn pass.
There are prechecked cross sales on the join page. Deselect any offers you're not interested in to avoid extra fees.
Conclusion
Female Fake Taxi definitely brings you some of the hottest taxi porn videos of all time. Featuring beautiful amateur women, public / reality porn scenes, 1080p HD quality, many updates, good playback options and an easy to use membership pass, you're going to have a good time with this membership pass today. I definitely think you should check out this porn pass if you're into watching a hot, busty female taxi driver fuck all the people who show up in her taxi cab. While it's a newer porn site, I can see it having a good update schedule and becoming a fuller site over time. Check it out if you're interested. If you're looking for a special price, check out the Female Fake Taxi discount on x3guide.
Female Fake Taxi Sample Video
There are currently no sample videos available.
Female Fake Taxi Sample Photos
Female Fake Taxi Screenshots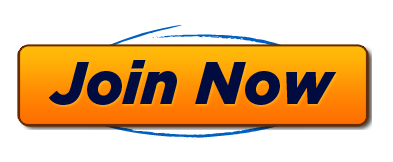 Female Fake Taxi User Reviews and Comments