Public Disgrace Review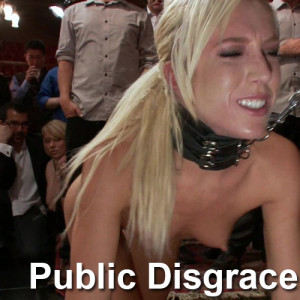 Public Disgrace brings BDSM enthusiasts exciting porn featuring lovely and kinky girls who enjoy being humiliated, tortured and instructed in a public environment. The girls from Public Disgrace are told and instructed exactly what to do, even when it comes to sex or simple tasks like walking – they're slaves. If you're turned on by gorgeous women getting bullied by other women and men in public, chances are Public Disgrace is just for you. Before you make any sort of financial commitment to joining Public Disgrace, you should definitely read or watch our Public Disgrace review below.
Public Disgrace Video Review
 Video Not Playing? Click Here To Download It!
The Women
The women you're going to see at Public Disgrace vary significantly from one another. The thing is, you get such a vast selection of babes because the site is so big. You will find beautiful girls on this site who are between 18 and 40 years old primarily. Breast size varies too, you're going to find some girls have monster natural tits while others have tiny tits. Some girls have had breast implants inserted, others completely natural. They all have nice asses typically. I didn't see a girl with an ass that wasn't desirable. Some girls definitely have tattoos and some girls have hairy pussies. There are white girls, black and Asian women on this site too. Their hair color varies as well.
When it comes to clothing, accessories and makeup, Public Disgrace has done it right. Every girl has a flawless appearance. The slaves in these scenes are usually naked or topless before getting down to the action. The ropes, leather and other devices are BDSM industry standard quality and the mistresses are usually wearing hot dresses, high cut leather boots and uniforms. The women here at Public Disgrace are definitely hand picked for everyone's benefit.
The Action
The action you're going to find at Public Disgrace varies as each of the scenes do vary in content. What you're going to find though is that these girls are typically stripped naked, humiliated in public and then brought to a safe location to get fucked. You're going to see everything from straight fucking to lesbian action to pissing. These girls get dominated by both men and women in the most creative ways. They get whipped, tortured, tied up, laughed at and humiliated in other ways.
One scene shows two hot girls with foreign accents were shot in the latest scene. They go to a busy park in public and the one girl with nice busty tits gets tied up and tortured on some playground equipment. The other girl gets tied up too, in a different way. Watch them both get tortured. The one girl gets nipple clamps over top of her clothes, while the other girl gets her pussy whipped with her jean shorts on. It was pretty hot. There's actually a lot more to this scene, but that's just how it starts out. They move on to getting fucked and humiliated in a more private setting, but it was hot how it all started out in public. You're going to definitely want to check out the video samples below near the bottom of this page.
Scene locations vary significantly at Public Disgrace. You're going to see that scenes are shot in different areas outdoors. You'll find girls humiliated in the park, on streets, in alleyways and more. They are brought into the Kink dungeon near the end to get more freaky – that's where the full nudity and sex happens. These guys are very good at selecting the best shooting locations for the films.
Content Included
Inside the member's area of Public Disgrace, you're going to find there to be about 320+ full length porn videos available upon logging in. You're going to find there to be matching photo galleries also included, bringing you 320+ amazing photo sets to your membership. Updates at Public Disgrace seem to be happening regularly. You'll get one new update every single week to look forward to.
Video Specifications
The videos at Public Disgrace are shot in 1280×720 resolution. This makes it really enjoyable to watch these BDSM scenes with 720p high definition quality right at your fingertips. You can watch scenes using the flash player provided. You can also download them to your computer in WMV and MP4 format. You can save them to your mobile device too. That's no problem.
Photo Specifications
Photos are definitely included with your porn membership pass to Public Disgrace. You are going to enjoy them in 1200×675. You can enjoy these by clicking through the gallery simply with your mouse. I couldn't find a ZIP file link, so I don't think they offer them any longer.
Bonus Content Included
There are no bonus scenes included unfortunately with Public Disgrace. You have to join each site of the Kink.com network individually in order to get membership access to other sites in the network.
Possible Concerns
There are very few things to worry about with your membership pass to Public Disgrace. The only thing I can see being a MINOR problem is that the videos aren't in 1080p but rather 720p. The other small thing I noticed was I couldn't find ZIP files for picture sets. They might be there or that feature may have been removed. There are also no bonus sites, but plenty of content, so again, it's a minor point to mention.
Conclusion
Public Disgrace is one of the hottest public BDSM sites made by the Kink network. You're going to enjoy having access to this site because it brings you crystal clear videos of hot women getting dominated, destroyed and tortured in public – then brought back to the dungeon to get fucked and tortured even more. I was very impressed with the site's ability to update. You're going to see new scenes weekly, videos are shot in 720p, there are good playback options and the site in general is very easy to use. I think you will definitely enjoy your membership pass and everything included if you purchase access today. Join Public Disgrace Now!
Public Disgrace Sample Video
Public Disgrace Sample Photos
Public Disgrace Screenshots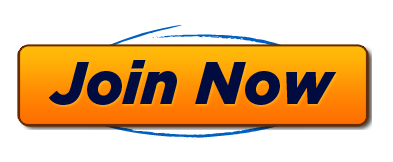 Public Disgrace User Reviews and Comments