Driver XXX Review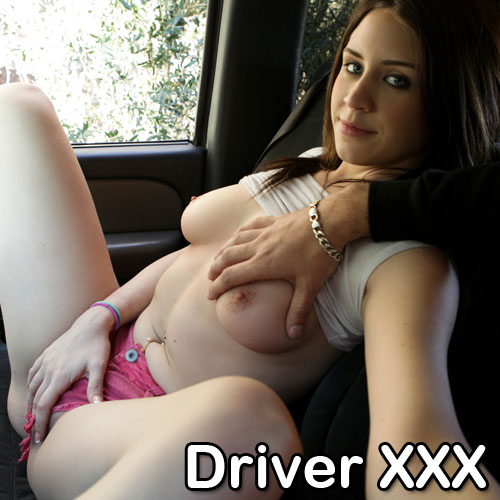 Driver XXX is a brand new porn site offered by Nubiles Porn network that features access to a site loaded with all sorts of hot content. The premise behind Driver XXX is to lure gorgeous babes off the street by offering them rides or somehow convincing them to to suck cock, fuck or just watch the guy jerk off. This kind of porn is a cross between fetish / flashing / pubic and voyeur. If you're someone who enjoys risky sexual behavior, Driver XXX is right up your alley. Access to this site comes to you with complete access to the Nubiles-Porn network too, so you get a total of 8 sites with this membership pass which is really an awesome fact to know before you join. Read or watch the rest of this Driver XXX review to find out exactly what you get when you join the site.
Driver XXX Video Review
 Video Not Playing? Click Here To Download It!
The Women
The women that appear in the Driver XXX scenes vary, but are along the same common theme. The majority of women seem to be younger, 18-23 year old women, who are very attractive. You know they're younger because they have very perky tits and they, quite frankly, look stunning. Tit size varies from small, medium and large-ish. Some girls have puffy nipples, while others have hard and firm nipples. On average, you're going to see that these babes are all petite, fun and beautiful, which makes them easy to maneuver during sex acts. None of the girls seem to have tattoos or hairy pussies for that matter.
So far, all the women in these scenes are white (Caucasian). Their hair varies in color as you will find blondes, red hair, brunettes and possibly other colors in future scenes. Their faces are adorable and every girl looks just well put together. Their make up and clothes are well done too (a girl has to look presentable, right?). All in all the girls from Driver XXX look amazing.
The Action
The action you're seeing at Driver XXX is straight up hardcore, masturbating and blowjobs. A lot of times, you're going to see these hot young women picked up on the side of the road or in other public places. The idea of the scenes here is that the girl is picked up and coerced into fucking (with her permission of course).
Scenes tend to be based around the vehicle the guy is driving and the two stars usually end up getting frisky in or just outside of the car in public. There's really not a lot of scenery change, but you get that it's based around cars because the site name is indeed Driver XXX.
One scene shows a young lady approached by a horny dude in his car. He asks for directions and one thing somehow leads to another and they're having sex! She sucks his cock after getting fingered by him. Then they go to the back seat to fuck soon afterwards and the begin rocking the car like crazy. You'd be surprised how long this guy ends up pounding her for. With a body like hers I'm surprised he could last that long. He ends up cumming all over her juicy, trimmed pussy.
Content Included
Inside the member's area of Driver XXX, you're going to see there's about 14 full length episodes available at the time of this review. There are also matching photo galleries also included with each scene. Updates are happening around 2-3 times per month, which means the overall collection will be at a respectable level in do time. Update counts haven't changed since the site was reviewed on May 5, 2015. Site is not updating.
Video Specifications
Driver XXX has videos offered in full HD quality. This is perfect because scenes will be brought to you in 1920×1080 resolution. This is the best the Internet has to offer, however, with the new 4K resolution approaching as the new standard, I wouldn't be surprised if they adapted to this new quality level soon. You can stream videos or have videos downloaded to your computer in MP4 format.
Photo Specifications
Photos are very beautiful looking at Driver XXX. You're going to see photos offered in 5600×3700 resolution which is extremely high quality. You're going to enjoy the high resolution photos in your browser or downloaded to your hard drive in ZIP file format.
Bonus Content Included
You're getting much more than just Driver XXX videos with this membership pass. In fact, you get the whole Nubiles Porn network completely free of charge. Yes, you get access to a total of 8 amazing porn sites for no additional charge. You get a ton of additional content which means almost daily updates when you combine all sites together. Not a bad thing at all! See the sidebar to the right for a list of the sites included.
Possible Concerns
The only concern I've seen with Driver XXX is the fact the site is new and content quantities are low. This is only because the site is brand new. I'm happy with the current update track record, as long as it continues. Site no longer updates.
There are prechecked cross sales on the join page. Pleased deselect them to avoid additional charges.
Conclusion
Driver XXX definitely is worth checking out. It brings amazing amateur / public porn videos straight to your computer or mobile device featuring hot young babes getting picked up in a public setting. You're going to be very impressed with the whole collection, update frequency, HD quality and bonus sites included. Being as the site no longer updates, you're going to want to take advantage of the Nubiles Porn network included free of charge so you can enjoy other site updates if you run out of content here to enjoy. Still worth looking into but no longer updating. Join Driver XXX Now!
Driver XXX Sample Video
Driver XXX Sample Photos
Driver XXX Screenshots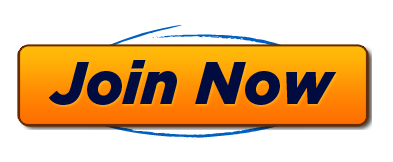 Driver XXX User Reviews and Comments