Device Bondage Review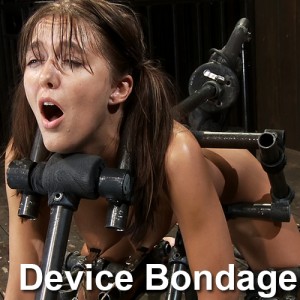 Device Bondage is a BDSM / fetish porn site bringing you exclusive scenes featuring hot and sexy women tied up in various devices, contraptions, ropes and other things that resemble a restraint device. The women here enjoy being tied up and fucked, force fed cock and orgasm too. If you're into watching beautiful women giving up all control, you'll get rock hard watching them getting their fix in these scenes. All their scenes are shot in high definition quality and bring you intense and highly anticipated scenes that you will enjoy on your computer or mobile device. I highly recommend you read or watch the Device Bondage review below to find out specifically all that is included when you purchase membership access to this site.
Device Bondage Video Review
 Video Not Playing? Click Here To Download It!
The Women
Device Bondage brings you all different kinds of sexy and gorgeous women who enjoy enduring a little to a lot of pain in exchange for pleasure. These women are generally between the ages of 18-40 years old, fit with small to average sized tits and as for the rest of their looks, they each have unique features that separate them from one another.
You're going to find that some women at Device Bondage have bigger or smaller tits / asses. Their bodies are athletic, petite or average in size. Some of the women here are amateurs while others are pornstars. Some women prefer to have hair on their pussies while others remain cleanly shaven downstairs. When it comes to tattoos, it's hit or miss.
What you're going to come to an agreement overall is that all the women are hot, they're in decent shape, they love to submit and they all look very presentable, sexy and hot during their video and photo shoots. You can't ask for a better looking group of sexy women to appear in these Device Bondage scenes.
The Action
What kind of BDSM and bondage are you into? Do you like seeing girls tied up and fucked? Do you like seeing women having forced orgasms? Do you like seeing women in playful pain? That's basically what's happening in all these Device Bondage videos. You're going to see beautiful women submitting to their master in these scenes. The main idea of the site is to be bound and tortured in "devices". A device could be a rope, a contraption, chained, wrapped in leather straps, in wood or metal enclosures and more. These guys at the Kink network really know how to put together an exciting membership pass for us.
The sexual acts that ensue at Device Bondage varies significantly. The site brings you girls tied up and fucked. You're going to also see girls in bondage fingered. There's even some forced orgasms in these videos where girls have big powerful vibrators held to their pussies. There's no shortage of whipping, cramping, caning, nipple play, fucking machines and more in these scenes either. These women love to give up control and allow someone else the power to control their orgasms.
All scenes are shot on location in the Kink dungeon. I think you're going to be very pleased with all the devices, tools and other equipment they utilize in the making of their scenes.
Content Included
The member's area of Device Bondage currently contains just over 898+ full length BDSM porn videos featuring extremely kinky bondage and forced orgasms. There are matching photo galleries included as well that total 898+ photo sets. You're going to be pleased with Device Bondage as they continue to update at a pace of one update per week.
Video Specifications
The videos inside Device Bondage come to you in 1280×720 resolution. This is also known as 720p high definition quality. You can stream videos through the browser or download them in WMV and MP4 formats respectively.
Photo Specifications
The photos included at Device Bondage hit resolutions of 1024×768. You're going to be pleased with the ability to save complete photo sets in ZIP file format. This allows you to view and enjoy all pictures at once. You can of course just simply browse through the scenes as they come.
Bonus Content Included
At this moment in time, no bonus content is included with Device Bondage.
Possible Concerns
There really aren't any concerns with this membership pass to Device Bondage. You're going to notice one thing, there aren't 1080p HD videos here. Just 720p HD which is almost as good. I don't see this turning off too many people. I'm hoping they skip 1080p and just jump to 4K in the future personally.
Conclusion
Device Bondage certainly brings forth an enjoyable experience and plenty of hot women tied up and forced to have orgasms and get fucked in high definition quality scenes. If you enjoy BDSM porn and love watching girls secured in different types of bondage and devices, receiving both pain and pleasure, chances are this site will be of value to you. The website comes to you locked and loaded with hundreds of videos in HD quality, provides weekly updates, good playback options and an overall easy membership pass to navigate throughout. You should definitely check this one out. Join Device Bondage Now!
Device Bondage Sample Video
Device Bondage Sample Photos
Device Bondage Screenshots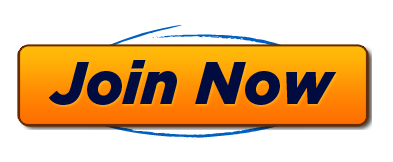 Device Bondage User Reviews and Comments